OUR HISTORY
The Community Foundation began in 1985 as the result of the Ball Brothers Foundation and Ball family members. Realizing the benefit that a community-supported, community-focused organization would provide, Ed Ball came up with the novel idea of creating a community foundation and initiated a $1 million matching challenge to help it get started.
A group of community leaders gathered in April of 1985 to meet the challenge. The concept of a community foundation was new, and they did not have the advantage of a website or social media to spread the word or explain the concept.
"In many ways the community was ready for this," recalls Stefan Anderson, who helped lead the effort to establish the Foundation. "We didn't need the Internet in those days because we did our speaking through grants. That caused an awareness to develop."
Within its first year the money was raised and three nonprofits – the YMCA, the local NAACP Scholarship Fund, and the Muncie Civic Theatre – had benefited from grants. "Word of mouth was instrumental," says Anderson. "And we had wonderfully cooperative newspapers that went out of their way to communicate the Foundation's programs."
Roni Johnson joined The Community Foundation in 1986 when the Foundation was in the midst of a second million-dollar-match challenge. As she set up her makeshift office in larger office buildings, Johnson recalls that one of the biggest challenges in those first few years was trying to figure things out as they went along.
"We were the trendsetter in our state," she says. "We were one of only six foundations that were up and running at the time. We didn't have a state organization holding out a hand. When we got started, the challenge was finding resources that were available to model ourselves after."
Anderson believes his colleagues who gave of their time and resources to create one of Indiana's oldest community foundations would be pleased, but not shocked, at its subsequent success.
"If we had a crystal ball in 1985, I think we would have foreseen the growth ahead, but we would not have anticipated that growth in assets and grants would be on such a dramatic upward curve. That has been impressive. The idea at the outset was not to focus on assets but to maximize our granting capacity and the impact of our grants. And it's worked."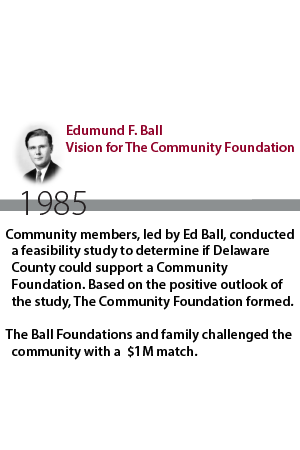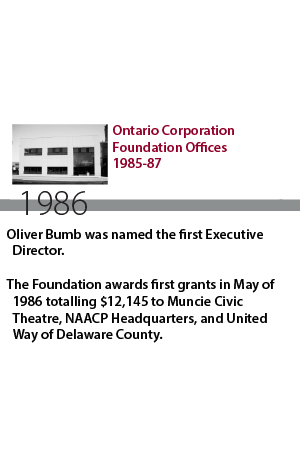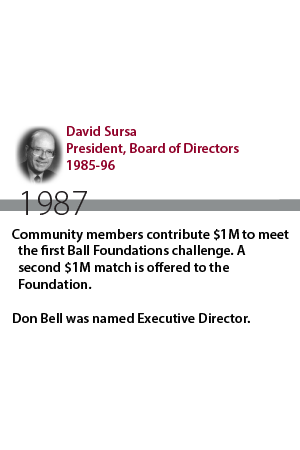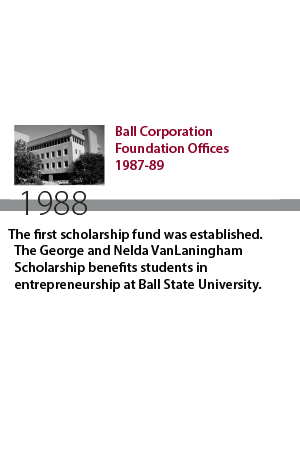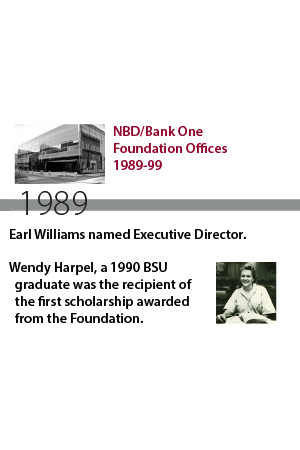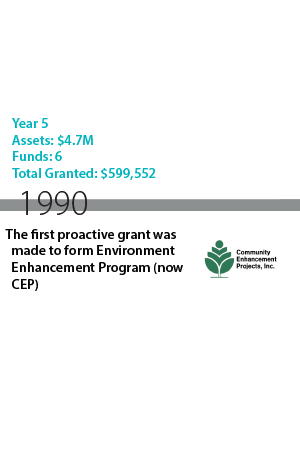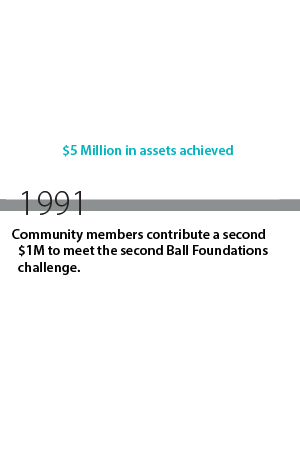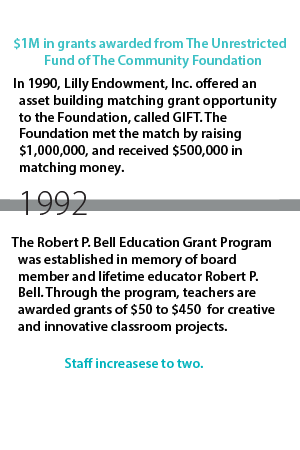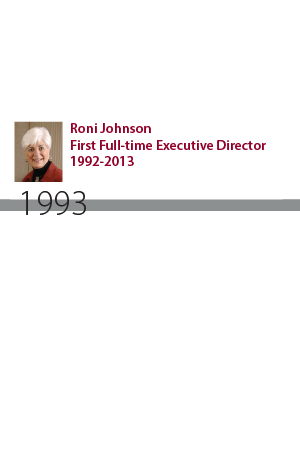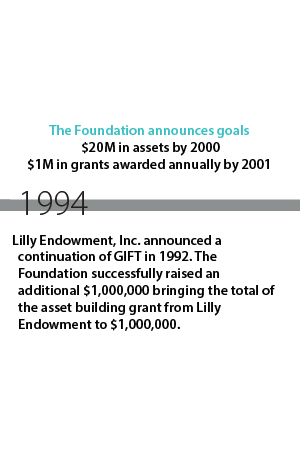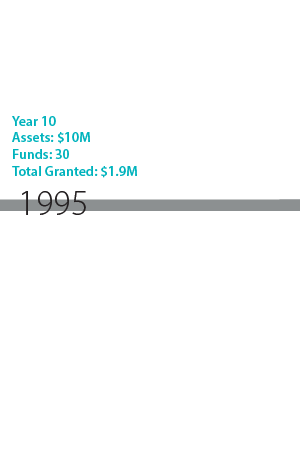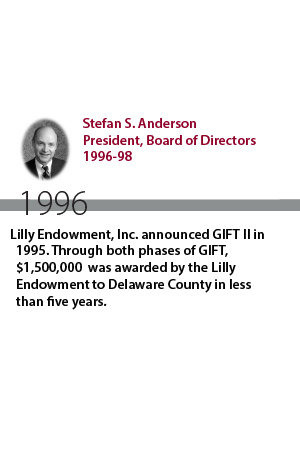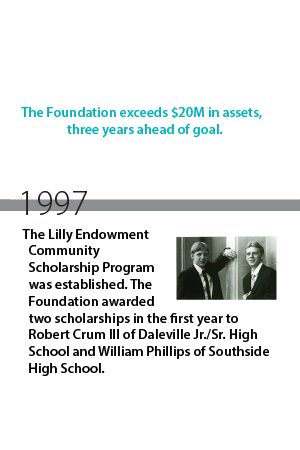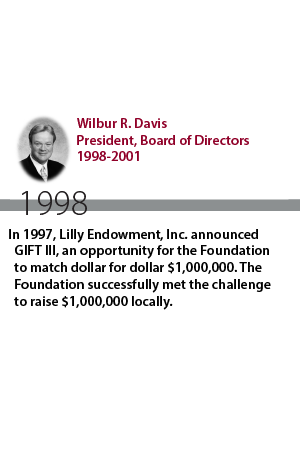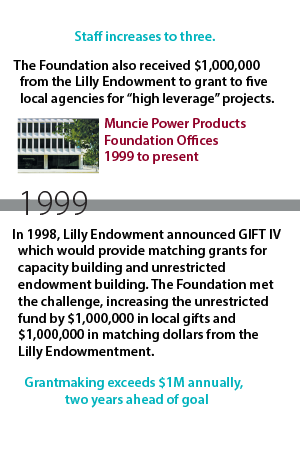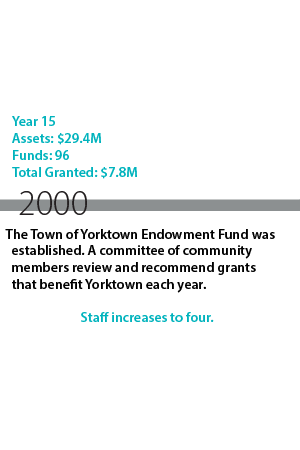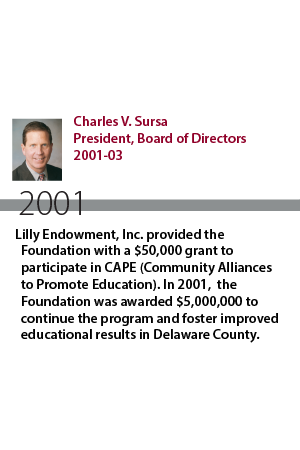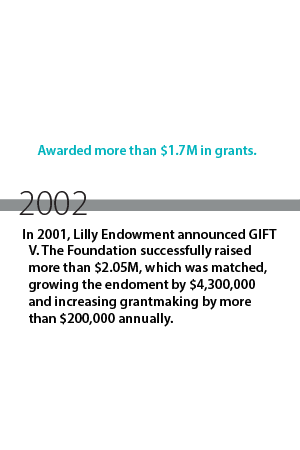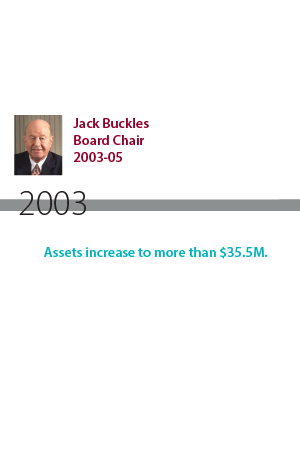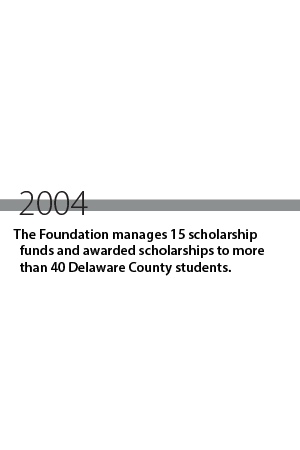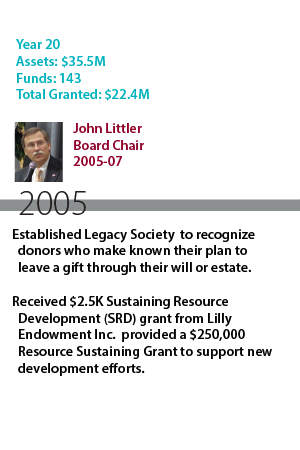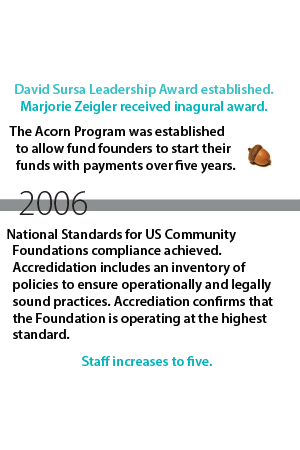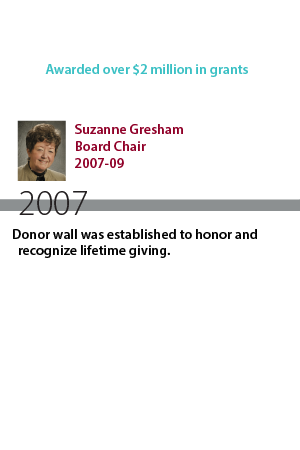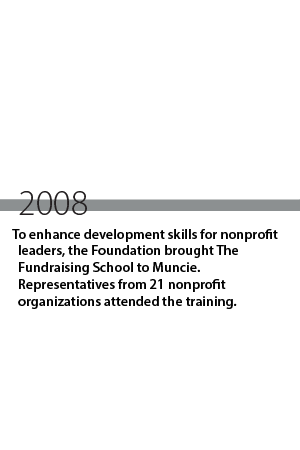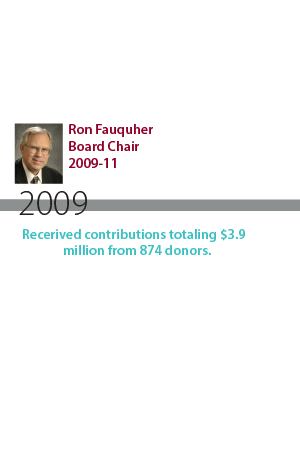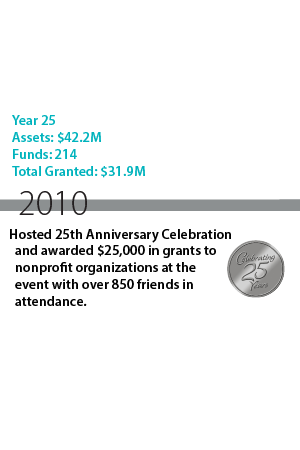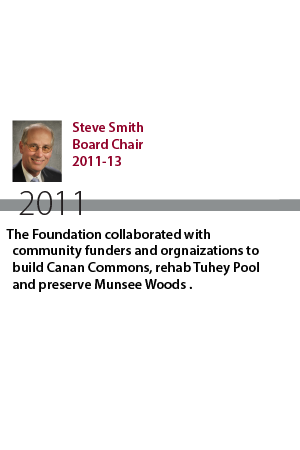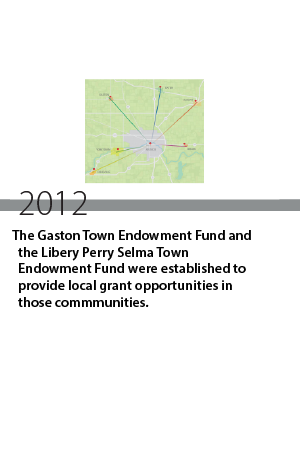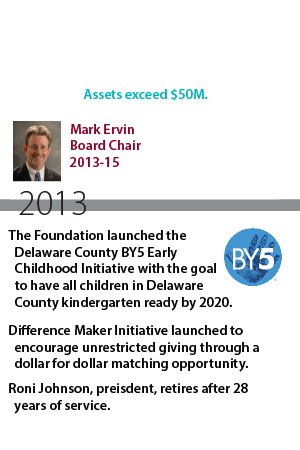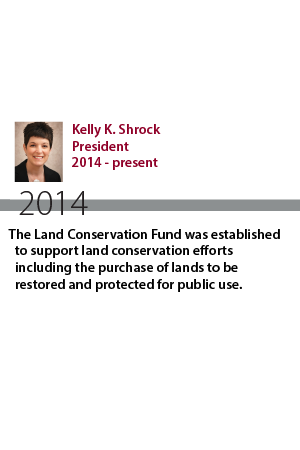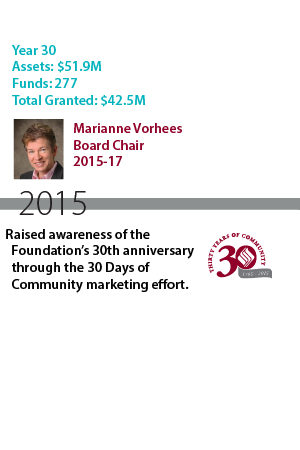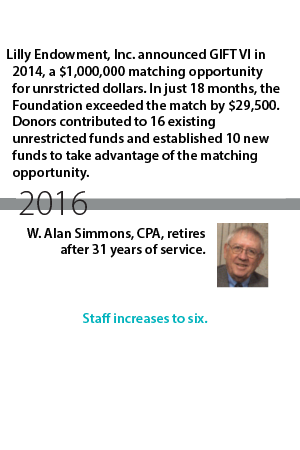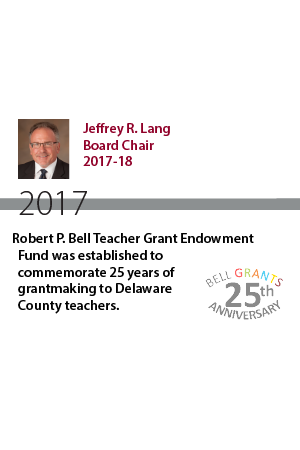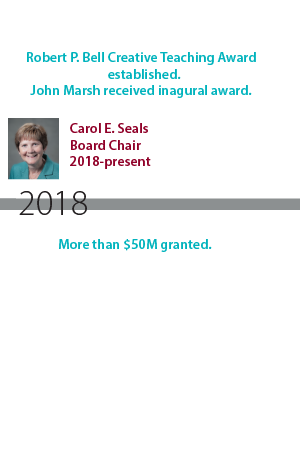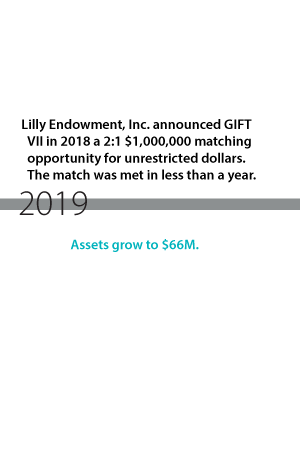 Read our Latest News
Visit our Press Room to access the latest news, annual report and newsletters from The Community Foundation.