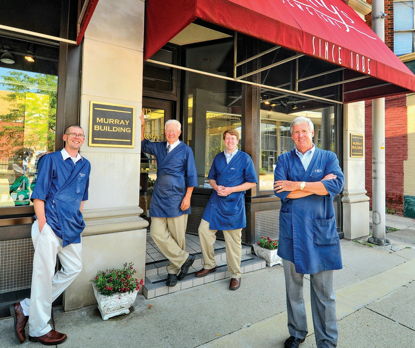 The history of Murray's Jewelers plays out through several generations and four downtown Muncie locations, and some changes in the business' focus have kept it flourishing even through such difficult times as the Depression. Recognizing the value of higher education in our community, the Murray family and Murray's Jewelers celebrated the store's 125th anniversary in 2010 by establishing the Murray's Jewelers Scholarship Fund.
Eligibility:
Graduating senior from a high school in Delaware County, Indiana

Applicants must have a 3.0 (or the equivalent) cumulative grade point average or higher

Applicants must plan to study fine arts or business at a regionally accredited college or university in the State of Indiana

Consideration will be given to the applicant's academic ability, extracurricular activities, and financial situation

Applications for this scholarship will be open on January 1, 2022.