YOU ARE INVITED TO APPLY FOR THE LILLY ENDOWMENT COMMUNITY SCHOLARSHIP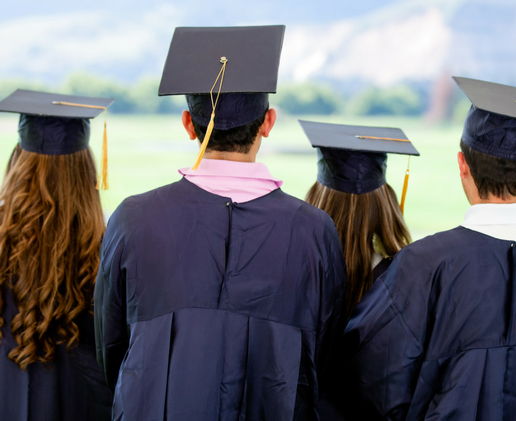 Two Delaware County seniors will receive this scholarship
High school seniors who are Delaware County residents attending an accredited high school in Delaware County are eligible to apply for the Lilly Endowment Community Scholarship Program administered by The Community Foundation of Muncie and Delaware County. Two recipients will be selected for the 2022-2023 school year.
The Lilly Endowment Community Scholarship covers tuition, required fees, and provides a special allocation of up to $900 per year for required books and equipment for four years of full-time undergraduate study leading to a bachelor's degree at any accredited Indiana public or private nonprofit college or university.
The purpose of the Lilly Endowment Community Scholarship in Muncie and Delaware County is to award a student with leadership potential, who is well-rounded and community-minded.
Apply by 11:59 pm on Monday, September 19, 2022
Need help with your application? View or download The Community Foundation's Scholarship Guide for hints and tips to make your application shine.
What to expect after you apply
Each high school will nominate one student to be a scholarship finalist. School committees review applications and provide The Community Foundation with nominees. The Community Foundation Lilly Endowment Community Scholarship Committee will review all nominee applications and select two recipients for the award. The process is highly competitive.
The 2023 Lilly Endowment Community Scholarship recipients will be announced in December 2022.
Questions? Contact your School Counselor first, then The Community Foundation of Muncie and Delaware County at 765-747-7181.
--
Eligibility requirements:
Delaware County resident attending an accredited high school within Delaware County

Graduate by June 2023

Intend to pursue a full-time baccalaureate degree at any accredited public or private nonprofit college or university