VISION 2021 PLANS FOR FUTURE WITH COMMUNITY INPUT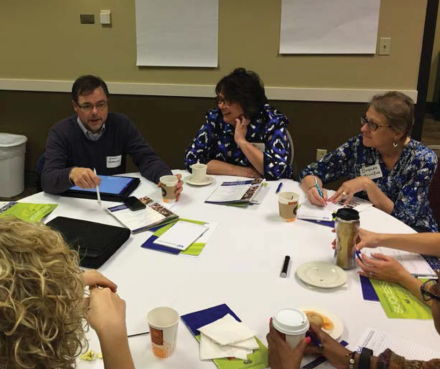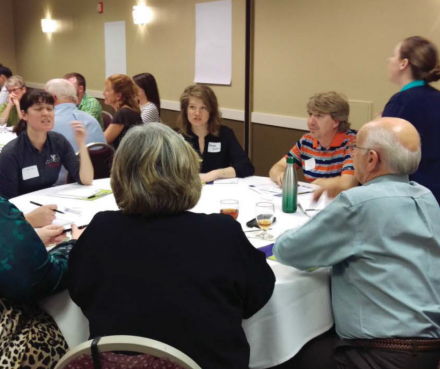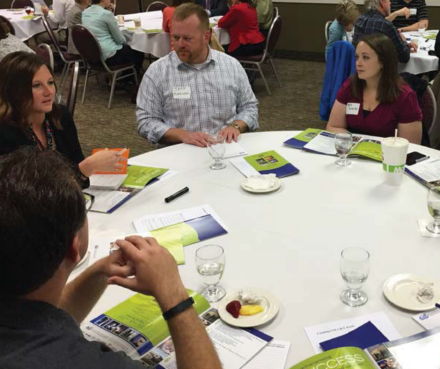 Building a 5-year economic development plan is no easy feat. Delaware Advancement Corporation (DAC) has created and implemented these 5-year plans since 1983. With the Vision 2016 program drawing to a close, work to develop Vision 2021 ramped up last year. Following community feedback and support, the plan focuses on Quality of Life and Quality of Place in Delaware County.
In 2016, a $100,000 grant from The Community Foundation focused on implementing the final stages of the Vision 2016 Economic Development Plan which included the creation of 2,000 primary income jobs and attraction of $250 million in new investment.
At the end of 2016, DAC highlighted their top 10 accomplishments:
Vision 2021 – Based upon ideas generated from community brainstorm sessions, the six-goal plan is said to be the most comprehensive and forward-thinking of any previous Vision endeavor.

Prospect Visits - In 2016, staff participated in more than 40 site visits from companies, site location consultants and brokers. 2016 saw the most site visits of any year in recent history.

Craft Breweries – The growth of this industry has positive implications on quality of place as well as promotes tourism and the revitalization of the urban core.

Regional Cities – A planning grant from the Indiana Economic Development Corporation (IEDC) has allowed staff to lead and coordinate the Regional Cities Initiative in anticipation of a round of grants in 2017.

Marketing Manufacturing Partnership with the Muncie Area Career Center – Efforts are being made to bring awareness to the number of openings available and the skills required to fill the positions.

Assisted Existing Business – Assistance was provided to facilitate growth of businesses including land acquisition, infrastructure improvements, workforce training, customized data, and procurement of local and state initiatives such as tax abatement and job training grants.

Site Preparedness – Site preparation efforts were made to help the community be ready for future opportunities.

Tech-related Initiatives for Community Preparedness – Efforts were made to designate industrial parks as "Fiber Ready" and designate the community as a "Broadband Ready Community."

Marketing – To build on relationships with site selectors, staff attended networking, professional development, and educational conferences. Personal contact was made with more than 60 leading site location consultants who represent national and multi-national firms.

Fresh Thyme – Staff assisted Fresh Thyme Farmer's Market with locations for their new store as well as with facilitating meetings with local elected officials.

Apply for Grants
The Community Foundation grants to nonprofit organizations and educators throughout Delaware County through a variety of grant programs.