Thank you Bell Grant Committee Members
Robert P. Bell Education Grants support creative and innovative classroom projects with $50-$450 grants to teachers in Delaware County. The grant applications are reviewed by the Bell Grants Committees. The committee is made up of teachers from across Delaware County - one from each participating Delaware County school system. These volunteers review applications four times each academic year. Together they make recommendations to The Community Foundation's Board of Directors, who ultimately approve all grants made. Committee members also serve as the school liaisons for the programs, helping answer the questions of fellow teachers in their school systems and providing guidance on what makes a great application.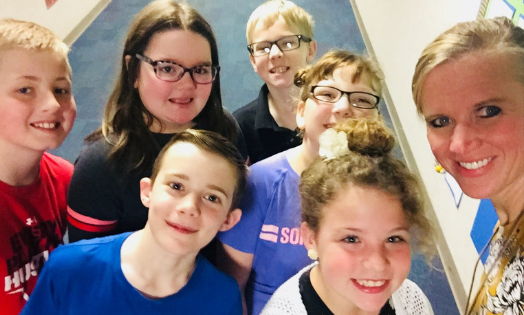 "I enjoy being a part of the Bell Grant program because it is wonderful to see teachers being creative and inventive in our community. I am grateful to the Community Foundation for offering our teachers and students an opportunity to do some things in our classrooms that we would not be able to do without the funding."


-Christy Bilby, DelCom Schools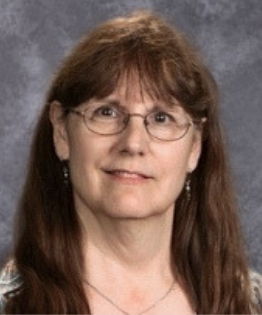 "I have enjoyed being a part of the Bell Grant Committee for many years as it gives me the opportunity to see what wonderful, creative ideas the Muncie teachers have to offer their students. I love seeing the follow-up articles on the Bell Grant projects. The students are very engaged in the projects, and they have had the opportunity to learn a topic in a new and different way. It is nice to know that our community offers this to our teachers so that they can dream big and explore avenues they would otherwise think impossible to pursue."
- Joan McKinley, St. Lawrence Catholic School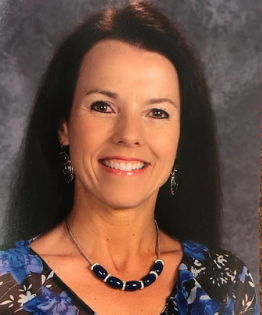 "My favorite part of being a committee member is working with other educators from other school corporations across Delaware County! I enjoy sharing ideas and growing professionally with my colleagues in education while working together to award grant opportunities that are used to benefit the education of students and enrich lives.
"The Community Foundation has impacted my school as we have been awarded grants for our art and music programs that further enrich the lives of our students in the fine arts. Our teachers have been encouraged and our students inspired, resulting in a bigger impact and becoming more creative in the teaching and learning process!"
- Michelle Bade, Muncie Community Schools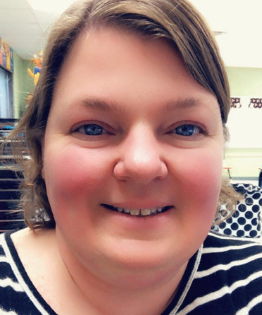 "My favorite part of being a committee member is that I get to be a part of helping other teachers bring the items they need into their classrooms to have a fun and engaging environment. We have some pretty creative teachers around here!

"The Bell Grant impacts me as a teacher because I can request funding for a project my students wouldn't normally get without coming out of my own pocket. I am truly appreciative of this opportunity. "
-Jennifer Jessie, St. Mary | Pope John Paul II Schools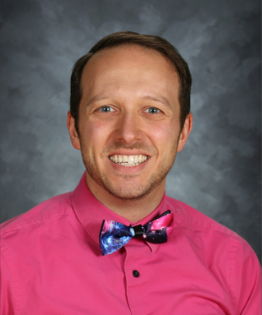 "I love the Bell Grant program because it allows teachers to get creative and think of new ways to teach. Reading through new grant applications sparks my creativity and helps me brainstorm new project ideas for my own classroom. I've written and been approved for a grant of my own and the supplies I purchased are already enhancing my teaching. It's great to encourage my fellow teachers to come up with new projects and teaching strategies that the Bell Grant program can help them bring to fruition."
- Waylon Shaffer, Wes-Del Community Schools
"Our amazingly creative Delaware County teachers submit wonderful Bell Grant ideas that enhance student learning, challenge students to be problem-solvers and truly make project-based curriculum exciting!"

- Renee Huffman, Burris Laboratory School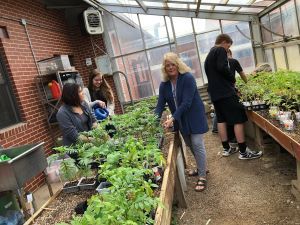 "Serving on the Bell Grant Committee gives me the opportunity to interact with some of the best teachers in Delaware County. Each quarter we review several applications for creative classroom ideas that would not be possible without outside funding. As a recipient of Bell Grants, I have been able to start a Science Buddies initiative which pairs our Cowan High School students with 2nd graders at our elementary school. My students prepare a variety of science lessons using lab supplies purchased from the Bell Grant money. The program has turned into a very enjoyable collaboration between our students.
- Candi Neal, Cowan Jr./Sr. High School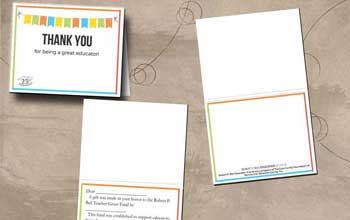 To celebrate the Robert P. Bell Teacher Fund, The Community Foundation is honoring area teachers with special thank you cards. When a gift is made to the endowment in the honor of a teacher, a personalized or standardized thank you card will be sent to that teacher letting them know how much they matter and that a gift was made in their honor.
These notes are a great way to brighten a teacher's day, and to let your former (or current!) educator know how they have touched your life.