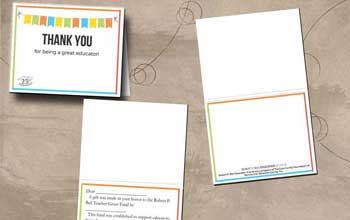 This year marks the 25th anniversary of the Robert P. Bell Education Grant program. To celebrate the anniversary and the establishment of the Robert P. Bell Teacher Fund, The Community Foundation is honoring area teachers with special thank you cards. When a gift is made to the endowment in the honor of a teacher, a personalized or standardized thank you card will be sent to that teacher letting them know how much they matter and that a gift was made in their honor.
These notes are a great way to brighten a teacher's day, and to let your former (or current!) educator know how they have touched your life.
---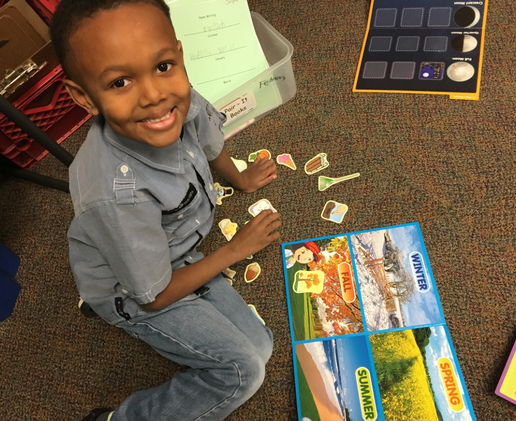 In Nancy Zachary's kindergarten class at North View Elementary School, budding scientists studied the seasons with the support of a $378 Robert P. Bell Education Grant.
Mrs. Zachary shared about the classroom project:
During our Seasoned Scientists activity, students began by reading about day and night. Students then explored how the sun affects our weather here on Earth. The class also tracked our weather patterns throughout January and February, discussing how the sun affected our weather during these months. Students continued to learn about the day sky, night sky, seasons, and weather through investigating with Science File Folder games. The class truly enjoyed playing these games and proved what they learned with these simple assessments. Finally, students were able to act as astronauts exploring the day and night sky through the Starlab Exploration.
Read More