4TH GRADERS USE LEGOS TO BUILD STORYTELLING SKILLS
Students in Jennifer Jessie's fourth-grade class at St. Mary Elementary expanded their storytelling skills by using Legos with the support of a $445 Robert P. Bell Education Grant from The Community Foundation.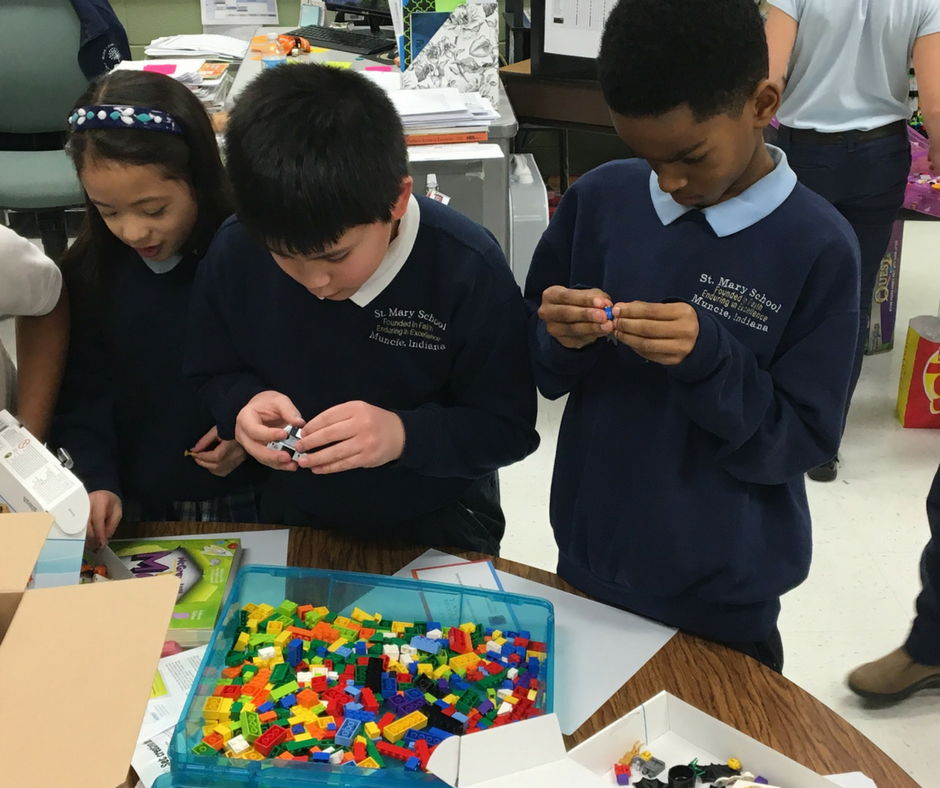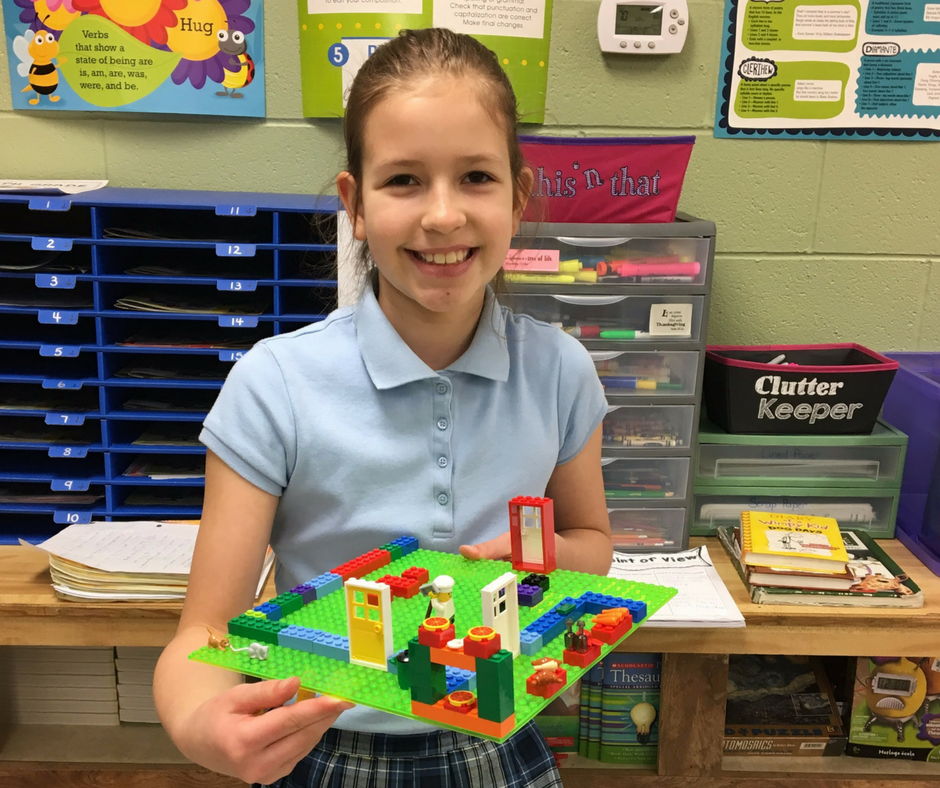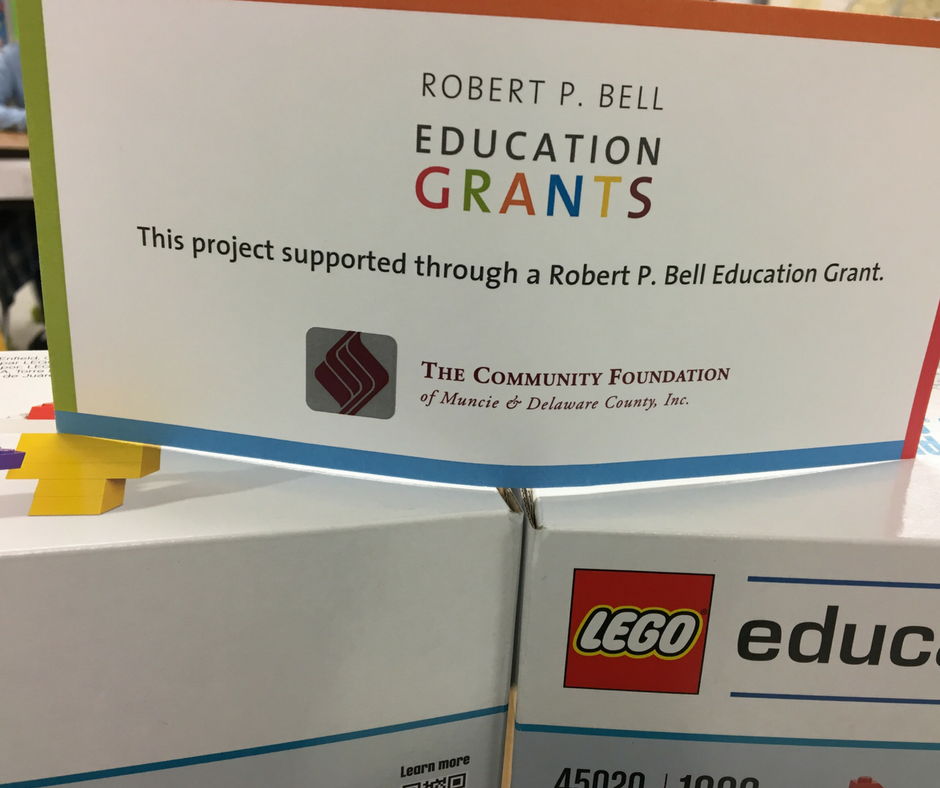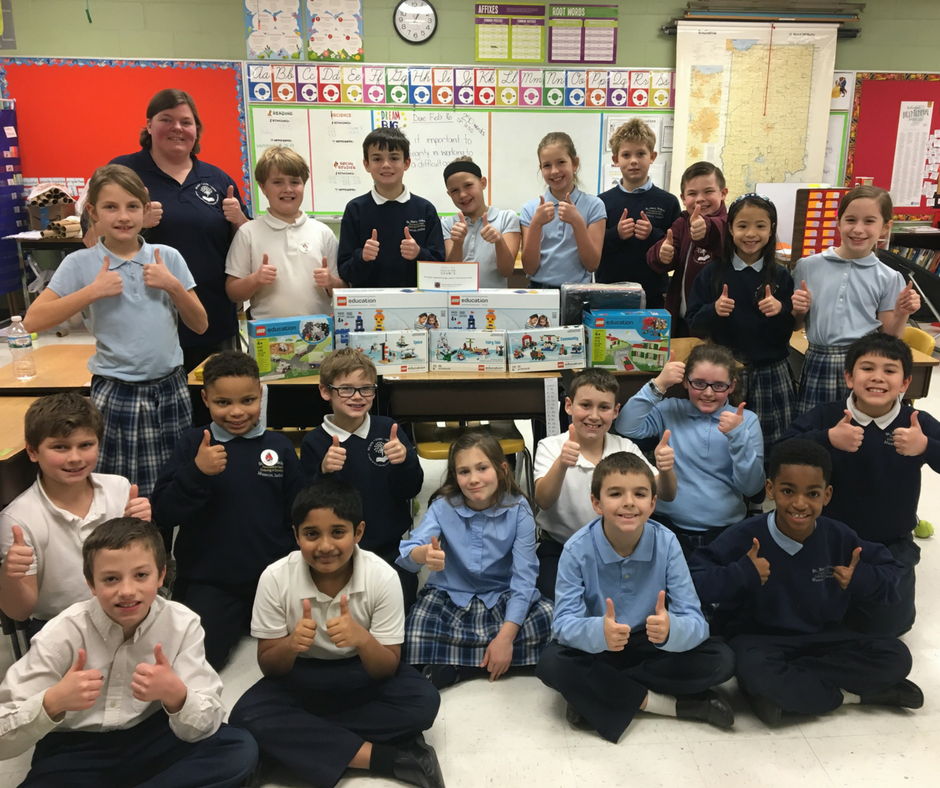 Students were divided into groups of four and given a theme to write about. Together, the groups of students worked through the writing process, from prewriting to rough draft. Then they were given Lego bricks to build their story.
"This was the best part of the project!" exclaimed Jessie. "A lot of revisions were happening during the building process. Once the students got a look at the scene they were building, they realized the need for revision in the story, as it couldn't possibly happen the way it was written. Or, in some cases, they completely changed the setting to match what they constructed with the Lego bricks, as it better satisfied the vision."
Once the stories and Lego scenes were completed, students used stop-motion animation software and an iPad to make a short movie.
The benefit of the Lego bricks continues. Students in Jessie's class have used them for other writing projects as well.
"This project has given even my most shy of students, a bigger voice when storytelling," said Jessie. "I will continue to use this writing process throughout the school year, for years to come."
Apply for Grants
The Community Foundation grants to nonprofit organizations and educators throughout Delaware County through a variety of grant programs.