BANDING TOGETHER AS A TOWN AND AS A TEAM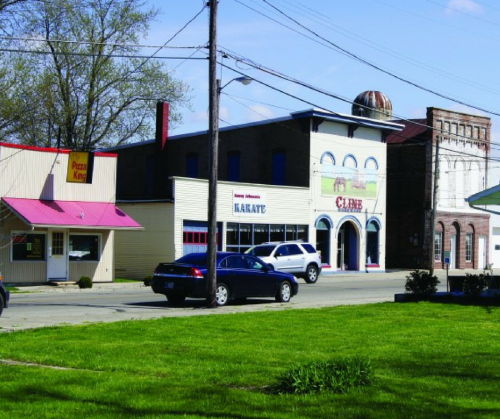 Selma, Indiana, has always been a close-knit, rural community where people look out for one another and take pride in their town. And so, it was an easy decision when The Community Foundation approached several key leaders in Selma as well as Perry and Liberty townships and described the opportunity to begin a town endowment that would forever benefit the community. The town immediately banded together.
The project started as an acorn fund and grew from there as matching dollars were made available through the Foundation's Rural Philanthropy Fund, which would match up to $5,000 to get the endowment started. Community leaders from the town council, township government, and local school system took it from there.
"The Community Foundation really got the ball rolling," explains Mark Ervin, a local attorney and Foundation board member who was on the committee to help raise funds for the endowment.
They organized volunteers and helped get the word out, and then people from the community stepped forward to help out and make donations because they realized the immediate need and the impact it could have.
Knowing that other surrounding communities had established similar endowments, Ervin and many others felt it was time that Selma had this type of financial resource as well.
Bobby Adams is the Perry Township trustee and was also on the committee to raise endowment funds along with Bruce Morvilius, who was the Town Council president at the time. They supported the endowment and invested their time to help raise funds because they believed in the limitless potential of such a resource. Morvilius explains, "With budgets stretched the way they are, I could see this as a benefit to the community in a number of ways. Maybe it will help students or families or the local firemen. The possibilities are endless."
This past May, the committee met its fundraising goal, and the Liberty Perry Selma Town Endowment Fund was established. Its first grant was recently awarded to the local athletic park to enhance the softball and baseball diamonds and other facilities there.
Ervin is pleased by this first official grant, calling it "tangible evidence" of the first of many grants to come that will benefit the community and encourage others to continue to support the fund. "The intangible benefit is that the fund has brought a lot of people together to focus on what can really be done for the community," he says. "That's a neat thing to have everybody serving on a committee or just knowing there are things they can do to pull together to benefit everybody."
Give Now
Your gift supports your community and the things you care about. Donate today to make Delaware County a better place today, tomorrow, and always.