BELIEVING IN UNLIMITED POTENTIAL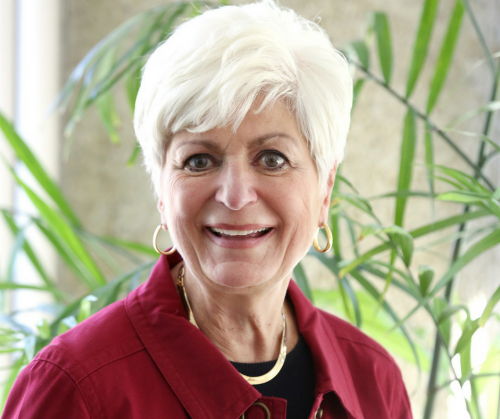 Today The Community Foundation of Muncie and Delaware County is a vital philanthropic organization that manages an endowed asset base of more than $50 million, which is used to support a variety of people, community-centered activities, and non-profit organizations that serve the area's greatest needs. But Community Foundation President Emeritus Roni Johnson remembers the early days when the Foundation was little more than a TV tray and an orange electric typewriter. It was a new concept that she and many others devoted themselves to because they believed in the unlimited potential of such an organization.
"I had a passion for what I thought the possibilities could be for having a very viable community foundation, and in turn, a better community," she says.
The Community Foundation began in 1985 as the result of the Ball Foundation and Ball family members. Realizing the benefit that a community-supported, community-focused organization would provide, Ed Ball came up with the novel idea of a community foundation and initiated a $1 million matching challenge to help it get started. This required committee members to spend a great deal of time explaining the concept of a community foundation to potential donors.
"It wasn't widely known because Mr. Ball was taking the bull by the horns. He and the early leaders really believed in the importance of a strong community and the idea that it is up to us — the people of the community — to support it ourselves."
Because of the dedication of the early leaders and the influence of Ball himself, the committee was able to raise the challenge money within the first year. Johnson came on board in 1986 when the Foundation was in the midst of a second million-dollar-match challenge. A stay-at-home mother at the time, she had always believed in the idea of giving back to the community. Her civic involvement with other organizations and committees led to her relationship with Oliver Bumb, the first part-time director of the Foundation, who encouraged her to come work with him. She served with two other part-time directors — Don Bell and Earl Williams — before becoming the first full-time executive director in 1992.
As she set up her makeshift office in larger office buildings, Johnson recalls that one of the biggest challenges in those first few years was trying to figure things out as they went along. "We were the trendsetter in our state," she says. "We were one of only six foundations that were up and running at the time. We didn't have a state organization holding our hand. When we got started, the challenge was finding resources that were available to model ourselves after." She goes on to say that one important aspect of their success was encouraging people to give unrestricted funds, which allowed the Foundation to focus its resources on the most important areas.
Johnson retired in 2013 and has witnessed the Foundation continue to grow and evolve, feeling blessed to have played such an important role in its history. "Being part of those formative years when the Foundation was growing and searching and grappling and trying to make a stand in our community was such a gratifying and rewarding experience," she says. "I'm grateful to have been a part of something that has been so beneficial to so many people in our community."
Give Now
Your gift supports your community and the things you care about. Donate today to make Delaware County a better place today, tomorrow, and always.