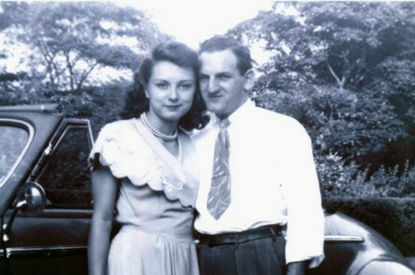 The Robert and Wanda McKibben Scholarship was created by Robert McKibben in memory of his wife and their life together. During his life, he planned for the establishment of the scholarship fund and established the criteria, which would be realized through his estate plan. Because of his planned gift, Mr. McKibben was a recognized member of The Community Foundation's Legacy Society.
Robert and Wanda McKibben were both raised in Yorktown and graduated from Yorktown schools. They raised a family in the same area. "My parents were very active in their support of Yorktown sports, particularly high school basketball. So, my father directed that primary consideration be given to student athletes," said Jeffrey McKibben, son of Robert and Wanda McKibben. "In addition, it was important that the prospective student distinguishes themselves by their involvement in giving of their time and/or abilities to the Yorktown community."
In 2019, this scholarship became a four-year award that supports the recipient through four years of undergraduate study.
Eligibility:
Graduating senior from Yorktown High School

Planning to attend a four-year private or public Indiana institution to obtain a baccalaureate degree

GPA of 3.0 out of 4.0 or higher

Demonstrate good citizenship and be a good person who is "willing to try."

Consideration will be given to financial need, participation and leadership in school activities, involvement in community service activities, and involvement on Yorktown High School athletic teams. Preference will be given to a first generation college student.

Applications for this scholarship will be open on January 1, 2022.