STUDENTS GET HANDS-ON EXPERIENCE USING THE SAME EQUIPMENT USED IN LABS ACROSS THE U.S.
Senior biochemistry students had the unique opportunity to use equipment used in biotechnology labs across the United States thanks to a $297 Robert P. Bell Education Grant. Teacher Les McSparrin taught Indiana Academy students biochemistry procedures using industry supplies. The class isolated and folded proteins and studied chemotherapy techniques and mutations that cause diseases like sickle cell anemia.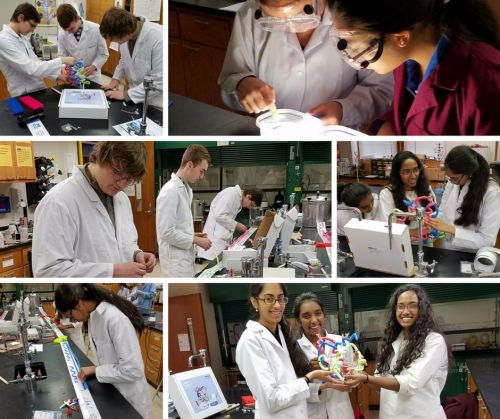 Robert P. Bell Education Grants are funded in part from the Robert P. Bell Teacher Grant Fund at The Community Foundation of Muncie and Delaware County.

Give Now
Your gift supports your community and the things you care about. Donate today to make Delaware County a better place today, tomorrow, and always.