2020 PROFESSIONAL ADVISOR SEMINAR
The Community Foundation of Muncie and Delaware County is pleased to welcome Phil Purcell to speak during our annual Professional Advisor Seminar. We invite any professional advisor serving clients in Delaware County, Indiana to attend this event at no cost courtesy of The Community Foundation. The presentation is eligible for CE credits.
Date and Time: Wednesday, October 14 from 8:00 a.m. to noon

Webinar opens at 8 a.m., content will begin at 8:10 a.m.
Location: This year's webinar will be held online. Please register below to receive access information.

Topic: Charitable Giving – Options, Laws, Plans, and Ethical Standards
This seminar will provide education on assisting clients to achieve their charitable goals. Topics will include:
Community Foundation Fund Options
UPMIFA – Law of Endowments
Gifts of Retirement Plans

Ethical Standards for Gifts and Estate Planning
Continuing Education
3.0 hours of Continuing Education Credit, including 60 minutes of ethics, has been approved for attorneys. Certificates will be available for all other professional advisors and will be mailed (or emailed) following the webinar.
About Phil Purcell
Phil Purcell currently serves as Senior Counsel for Philanthropy on behalf of the Fellowship of Catholic University Students where he assists fifteen major gift officers engaged in a $250 million campaign including a $100 million goal for planned giving. He is an attorney and member of the American and Indiana State Bar Associations. Phil is Senior Consultant and the lead planning attorney for the Heaton Smith Group, a national charitable and estate planning consulting firm. He is a legal advisor for the national Community Foundation Legal Help Desk. Phil teaches courses on law and philanthropy, nonprofit organization law and planned giving as adjunct faculty for the Indiana University Maurer School of Law (Bloomington, IN) and Indiana University Lilly School of Philanthropy and Fundraising School (Indianapolis, IN).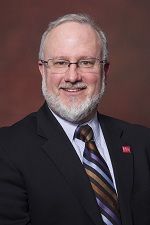 Phil has consulted on behalf of over 300 charitable organizations of all types. His consulting focuses on state and federal legal issues (e.g., bylaws, tax exemption applications), philanthropy (e.g., fundraising, gift agreements, endowments, planned giving) and nonprofit governance (e.g., strategic planning, duties of boards of directors). Phil has served as an expert witness in court cases and trials on the law of philanthropy, nonprofit organizations, endowments, scholarships and related issues. He is a Certified Fundraising Executive (CFRE).
He has spoken on topics related to law, nonprofit governance and philanthropy before national, regional and local conferences. His presentations have qualified for continuing education credit for fundraisers, attorneys, accountants, financial planners, trust officers and life insurance professionals throughout the U.S.
Register FOR THE PROFESSIONAL ADVISOR SEMINAR BY October 2
Contact Us
We're all about serving the community, so we welcome input from the community. Tell us about a need, ask how to get involved, or just let us know what you think of our website. We look forward to hearing from you.