2019 PROFESSIONAL ADVISOR SEMINAR
The Community Foundation of Muncie and Delaware County is pleased to welcome David Bennett of the Community Foundation Training Institute to speak during our annual Professional Advisor Seminar. We invite any professional advisor serving clients in Delaware County, Indiana to attend this event at no cost courtesy of The Community Foundation. The presentation is eligible for CE credits.
Date and Time: Wednesday, October 23 from 8:30 a.m. to noon

Registration and continental breakfast begin at 8 a.m.
Location: Minnetrista - 1200 North Minnetrista Pkwy, Muncie, IN 47303

Topic: Using a Community Foundation to Achieve your Client's Charitable Goals
This seminar will provide education on charitable options available through Community Foundations. It will also provide options related to recent changes in tax laws, including the new standard deductions, and will highlight the changes to estate tax laws. Information will be provided regarding the impact of these changes on local clients. The seminar will also discuss the tax implications of gifts with income.
Including:
Recent Trends in Charitable Giving
The New Standard Deduction - What does it mean for charitable giving?
The Estate Tax – Does it still matter?
Gifts with Income and Their Tax Consequences
Smart Tax Strategies in Today's Environment
Continuing Education
2.8 hours of Continuing Education Credit have been approved for attorneys. Certificates will be available for all other professional advisors.
About David Bennett and the Community Foundation Training Institute
David Bennett created the Community Foundation Research and Training Institute (CFRTI) with the goal of helping good community foundations become great community foundations. CFRTI services include training for staff, board members and volunteers, assisting with strategic planning, coaching and mentoring, and delivering seminars for professional advisors.
David earned his undergraduate degree in Economics from Williams College, and a Master's in Public Affairs from Princeton University. He began his career as a Certified Public Accountant with the firm of Ernst & Whinney and was a tax lobbyist in the Indiana legislature from 1988 to 1995.
In 1995, David was appointed as the Executive Director of the Community Foundation of Greater Fort Wayne, where he served for 22 years. During that time, he was twice Chair of the Indiana Community Foundation Committee, served on the board of CF Insights, and is trained as an instructor in the Finance course offered by the Council on Foundations through the Center for Community Foundation Excellence.
David serves as the President of the Fort Wayne Rotary Club and has been recognized as a Paul Harris Fellow.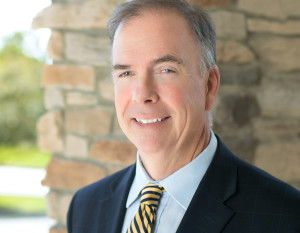 RSVP FOR THE PROFESSIONAL ADVISOR SEMINAR BY October 4
Contact Us
We're all about serving the community, so we welcome input from the community. Tell us about a need, ask how to get involved, or just let us know what you think of our website. We look forward to hearing from you.