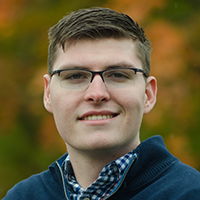 Payton Kemper is the recipient of the Ross Family Autism Scholarship.
This scholarship is awarded to graduating seniors from high schools in Davis County, Utah and high schools in Delaware County, Indiana. Applicants must have received a diagnosis of an Autism Spectrum Disorder and have a grade point average of 3.0 (or the equivalent) or higher. In selecting a recipient, consideration is given to academic ability, extra-curricular activities and community service.
Payton, a senior at Delta High School, plans to attend Ivy Tech Community College to study graphic design. Kemper is the son of Tom and Mindy Kemper.