BLOSSOMING FROM TINY ACORN TO MIGHTY OAK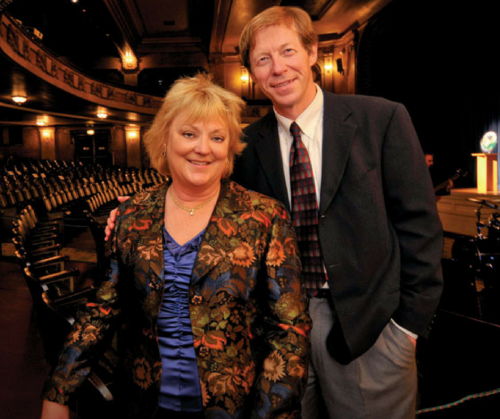 Under her leadership, the committee began to imagine a program that would encourage donors to "plant a seed in the community" with a small gift; cultivate the seed for up to five years by making subsequent gifts; and watch the seed grow to a value of $10,000 when it would permanently benefit the community. The donor could name the fund and choose the organizations that its earnings would support. The year was 2006, the Foundation had recently celebrated its 20th anniversary, and board member Marilyn Cleary was looking for ways to expand the donor base. As chair of the Development Committee, her message to the community was this: "A person doesn't have to be wealthy to start a fund at the Foundation."

The concept took hold, the Acorn Society was born, and nine donors planted seeds in the society's introductory year. By 2008 two original acorn funds had achieved "mighty oak" status and were participating in the Foundation's regular grant-making activities.
A person doesn't have to be wealthy to start a fund at the Foundation.
Cleary retired from the board in 2010, but when she reflects on her Foundation work, she says she is most proud of adding the Acorn Society to the list of opportunities available to donors. "At one time the Foundation was driven by large donations," she says. "With the establishment of programs such as the Acorn Society, everyone can be part of this organization."
Learn More About Acorn Funds
Donors can create an Acorn Fund by making a planting a seed - a gift- and growing the fund to its required minimum within five years.