Robert and Wanda McKibben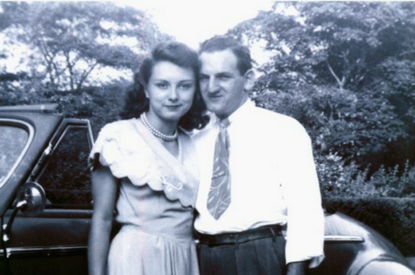 The Robert and Wanda McKibben Scholarship Fund was created in 2009 in order to financially assist a Yorktown High School graduate with at least a 3.0 GPA and financial need. The McKibben family created this scholarship due to their long-time support of Yorktown athletics.
"My parents were very active in their support of Yorktown sports, particularly high school basketball. So, my father directed that primary consideration be given to student-athletes," said Jeffery McKibben, Robert and Wanda's son. "In addition, it was important that the prospective student distinguish themselves by their involvement in giving of their time and/or abilities to the Yorktown community."
Robert and Wanda were both raised in Yorktown and graduated from Yorktown schools, and they raised a family in the same area. They were both also members of Yorktown Methodist Church. Robert served the community through the Yorktown Lion's Club and as a member of the Yorktown Planning Committee. Wanda volunteered at church functions and occasionally assisted with Yorktown school events. This inspired them to give back to the community that had long been a home to them.
"My parents gave in a variety of ways to their family, friends, and community," Jeffery said. "My hope is that the philanthropy they chose to provide through The Community Foundation will be managed well so that their legacy will continue to touch the community they served and loved."

Knowing that they wanted to financially contribute to the education of high school graduates and athletes in need, the McKibben family chose to seek the help of The Community Foundation due to a recommendation by a friend and due to the Foundation's reputation for judiciously stewarding legacies and fund assets of donors.
Jeffery expects that the Foundation will continue to have a positive impact in the Delaware County community by distributing fund assets to organizations and individuals in need.
Apply for Scholarships
The Community Foundation offers scholarships for students pursuing post-secondary education. Scholarships are available for high school and college students.