PAYING IT FORWARD THROUGH SERVICE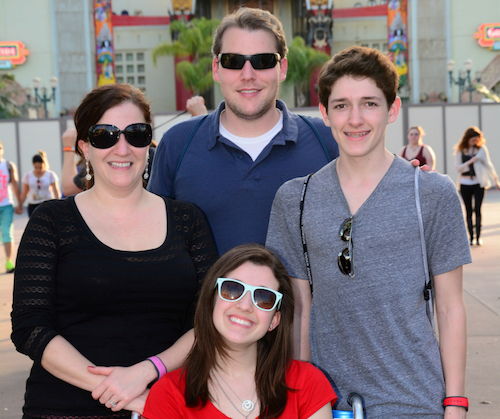 When Matt Henry graduated from Yorktown High School, he had the prestigious honor of receiving the Lilly Community Endowment Scholarship through The Community Foundation, which paid his full tuition to Ball State University. At the time, he says he didn't fully realize the value of such an award, but now that he is a college graduate with a degree in finance, a portfolio manager and investment analyst at Old National Wealth Management, and a father of two teenagers who will soon attend college themselves, he has a clearer picture of the vast impact the scholarship has had on his life. And it is for this very reason that Henry chooses to give back. Not only is he a mentor to other Lilly Scholars, he serves The Community Foundation as a financial advisor and as a member of the Lilly Endowed Scholarship Committee.
Looking back, Henry feels particularly lucky to have received the Lilly Scholarship and attributes it to the fact that The Community Foundation highly valued volunteerism and extracurricular involvement in addition to academic achievement. He took on leadership roles in various clubs and was active in his church. Most importantly, he was an enthusiastic employee at McDonald's in Yorktown, and when the franchise launched an All American Competition to honor its best workers in various positions, Henry was one of 17 employees to receive national recognition for his job performance. He believes this is how he "lucked" into the Lilly Scholarship that would forever change his life.
"Just from a financial standpoint, it allowed me to graduate and start my life earlier," Henry says, mentioning that he hasn't had to worry about student loans. But the full benefit of the scholarship has extended far beyond finances.
"Without the Lilly Endowment, I may not have gone through the track I went through at Ball State, I may not have gotten the job at Old National, and I may not have met my wife, who also worked at Old National at the time. Almost every single thing I have in my life at this point was jumpstarted by that scholarship I received from The Community Foundation. I feel tremendously indebted to it, and I want to do whatever I can to give back and help out."
Henry's experience on the Lilly Scholarship Committee has been both rewarding and humbling as he reads through student applications and is awestricken by the qualifications and achievements of the applicants. "They are like super heroes," he says. Though it is difficult to select only one or two students, he has enjoyed the opportunity to honor outstanding students and to partner with the Foundation to help serve the community.
In addition to his work on the committee, Henry is also the Foundation's portfolio manager through Old National Wealth Management and says this has allowed him to see the incredible impact the organization has. "We're talking about millions and millions of dollars every year that gets put back into the community," he says. "The variety of projects are extremely deserving, and I think the Foundation has the best impact that it possibly can. This is a small group of people that is doing a great job to continue to raise the bar in the community, and I'm really happy that I can be a small part of it."
Contact Us
We're all about serving the community, so we welcome input from the community. Tell us about a need, ask how to get involved, or just let us know what you think of our website. We look forward to hearing from you.