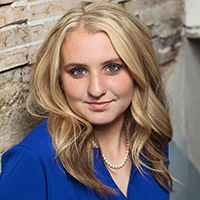 Madeline Evans is a recipient of the Dr. William J. McNabney and Thelma V. McNabney Memorial Scholarships.
This scholarship is awarded to Delaware County college-bound seniors and provides a four-year renewable award for undergraduate study. In selecting recipients, consideration is given to moral character, academic ability, extracurricular activities, civic responsibility, and the potential for leadership and future success.
Madeline, a senior at Muncie Central High School, plans to attend Wellesley College to study political science. She is the daughter of Adam and Chasity Evans.