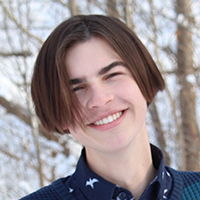 Lucas Fluhler is the recipient of the 2019 Alice Miriam Kitselman Scholarship.
This scholarship is awarded to a graduate of Burris Laboratory School who has shown the desire and ability to pursue a career in medicine or surgery.
Lucas, son of Dawn Brand Fluhler and Stephan Fluhler, plans to attend Ball State University, where he will study nursing and pre-med.
Column 1 Placeholder Content