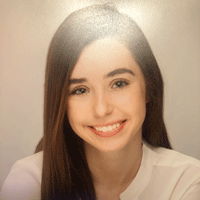 Kathleen Hunter is the 2020 recipient of the Jerry Parrish Scholarship.
The 5000th Kiwanis Club of Muncie established the scholarship in remembrance of a former member, Jerry Parrish.
The scholarship is awarded to a graduating senior from Muncie Central High School. Academic achievement, participation in extra-curricular activities, and community leadership are considered.
Katie plans to attend Saint Mary's College to study finance or environmental biology. She is the daughter of Ana Quirk Hunter and Joe Hunter.