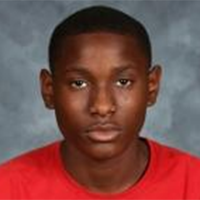 Jalen Brown is the recipient of the Robert L. Thompson Scholarship.
The Robert L. Thompson Scholarship was created by the Thompson Family in loving memory of a father who committed his life to serving the Muncie community, his church and most importantly his family and friends.
This scholarship is awarded to an African American male graduating senior from Muncie Central High School. Applicants must be a resident of Delaware County, Indiana and have a 2.0 (or the equivalent) grade point average or higher. This scholarship is for use while attending a college or university to pursue an associate or baccalaureate degree on a full-time basis. Consideration is given to financial need, participation and leadership in school and/or church activities, involvement in community service activities, and involvement on athletic teams.
Brown plans to attend Napa Valley College to study marketing. He is the son of Yolanda and Larry Brown.