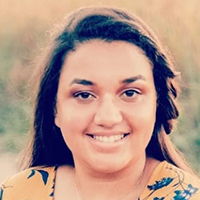 Jaila Garrett is the recipient of the Rex A. Waldo II Memorial Scholarship.
This scholarship was established in memory of Rex A. Waldo II by the Waldo family. Rex was a graduate of Yorktown High School and studied computer information technology at Ball State University. This scholarship recognizes a graduate from Yorktown High School who plans to major in computer science, health sciences, or a related field.
Garrett plans to attend Ball State University to study speech pathology. She is the daughter of Jason Garrett and Cassandra Garrett.