Winning the Hearts and Minds of Funders
The world of funders continues to evolve – how they organize their resources, how they think about strategy, how they relate to grantees and partners, and more. How can you as a grant seeker really get into the hearts and heads of those funders' staff and volunteers? What work does it take beyond writing a coherent proposal? At this workshop, you'll learn about the evolving types of funders, their decision-making choices and methods, building and maintaining strong relationships, managing awarded grants, and more.
Our speaker and facilitator is Tony Macklin, CAP®, who has worked for and with a variety of grantmaking organizations, donors, and donor groups. He'll bring more than 25 years of an "insider's perspective" to best practices in grantmaker-grantee relationships and no questions will be off the table. In the last hour of the program, he'll be joined by a roundtable of local funders who will provide their own tips and perspectives.
WHEN: Wednesday, August 14 from 8:30-11:00
WHERE: Cornerstone Center for the Arts - Legacy Room

Register now for this free workshop
Tony Macklin, CAP®
A Chartered Advisor in Philanthropy®, Tony helps donor families, grantmakers, and their advisors and associations across the nation answer questions about purpose, use of resources, action planning, and learning.
He served four years as executive director of the Roy A. Hunt Foundation, a multi-generational family foundation based in Pittsburgh. While there, he facilitated a 2020 visioning process and changes in investment management, impact investing, grantmaking, trustee education, and back-office management. In twelve years at the Central Indiana Community Foundation, he led grantmaking initiatives, advised generous entrepreneurs and families, attracted $39 million in assets and co-investments, and launched a social enterprise. Before that, he managed financing and capacity building programs for the Indiana Department of Commerce.
Tony returned to his home state of Indiana in late 2016 when his wife, Alexis, was appointed as a dean at Purdue Fort Wayne. He is a member of the National Network for Consultants to Grantmakers and Purposeful Planning Institute. He also serves as: senior program consultant for the National Center for Family Philanthropy, senior advisor to the Impact Finance Center in Colorado, and senior consultant with Ekstrom Alley Clontz & Associates. He's reviewed proposals for a wide variety of funders and purposes, and served on more task forces and committees than he can remember.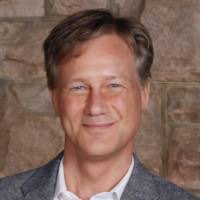 Tony Macklin, CAP®
https://tonymacklin.com/
tony@tonymacklin.com
317.250.3805
Grantmaker Panel
The roundtable of local funders will include:
Terry Whitt Bailey, City of Muncie Community Development
Jim Flatford, United Way of Delaware and Henry Counties
Marcy Minton, Community Foundation of Muncie and Delaware County
Rich Spisak, Ball Brothers Foundation
Rick Zeigler, Zeigler Foundation