GRANTS BUILD MOMENTUM FOR A BETTER COMMUNITY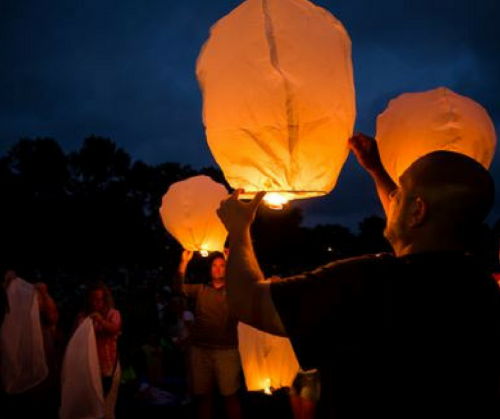 Now in its 31st year, The Community Foundation focuses on meeting community needs in new and expansive ways. Collaboration is encouraged. Programs that build momentum for the future are celebrated. When it comes to enhancing the quality of life of the people of Delaware County, the Foundation believes the sky's the limit.
In this spirit, proposals for our grant programs are limited only by the creative thinking of the organizations submitting them. In 2016, The Community Foundation saw applications for innovative, collaborative and impactful programs. We received a record number of grant requests. Our eight grants committees collectively reviewed more than 200 applications. The competitive grants committee alone reviewed 78 applications requesting more than $2.1 million. From that, we awarded more than $1 million in grants from unrestricted and field of interest funds. The trend is clear: as the community needs change, and our nonprofit partners increase their creativity, our grantmaking evolves, too, and supports programs that have a positive impact on our community.
Read on about grants in 2016.
The Foundation supports organizations in the areas of arts and culture, community betterment, economic development, education, and human services. Our work will continue to impact every corner of Muncie and Delaware County as it has since The Community Foundation was founded in 1985. 2016 was a year of continued momentum to enhance the quality of life in the community through our grants programs. With the support of our donors and the great work of local nonprofits, the sky's the limit for positive change.
Milestones: The Journey To Get There
$50 Million. That's a big number. We are pleased to share that we have supported programs and projects across Muncie and Delaware County with more than $50 Million in grants since our beginning in 1985. That is just one of the many milestones that The Community Foundation of Muncie and Delaware County achieved in 2018. Read our complete annual report to learn more.