FREE CONCERTS EXPOSE COMMUNITY TO SYMPHONY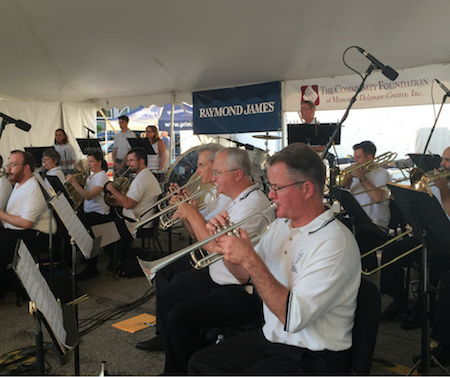 On a sunny evening in June, 2,000 community members set up chairs, laid out blankets, explored the arts fair, and enjoyed food and fraternity in the Ball State Quad/Arts Terrance. At 7:00 p.m. the music started.
Muncie Symphony Orchestra hosted their annual Festival on the Green with support from The Community Foundation of Muncie and Delaware County. An $8,000 grant supported free community programs including the Festival on the Green and the fall Artswalk concert.
Both concerts provided unique opportunities to experience live symphonic music outdoors and create a platform for social interaction. Children, especially, had the opportunity to interact with the music through the MSO Instrument Petting Zoo and the children's march at Festival on the Green.
In 2017, The Community Foundation will continue its support of these events. Community members are invited to attend the Festival on the Green, June 10 at 7:00 p.m. and the Artswalk concert, October 5. Learn more about the Muncie Symphony Orchestra.
Apply for Grants
The Community Foundation grants to nonprofit organizations and educators throughout Delaware County through a variety of grant programs.