KINDERGARTEN STUDENTS LEARN ABOUT ANIMAL HOMES THROUGH SHOEBOX HABITATS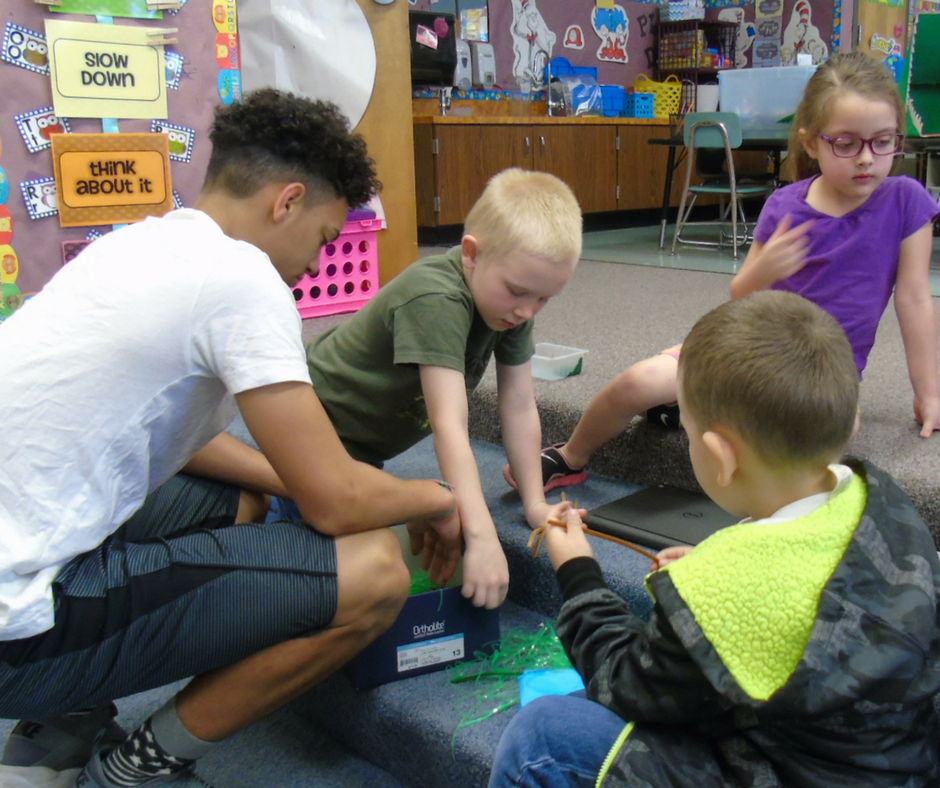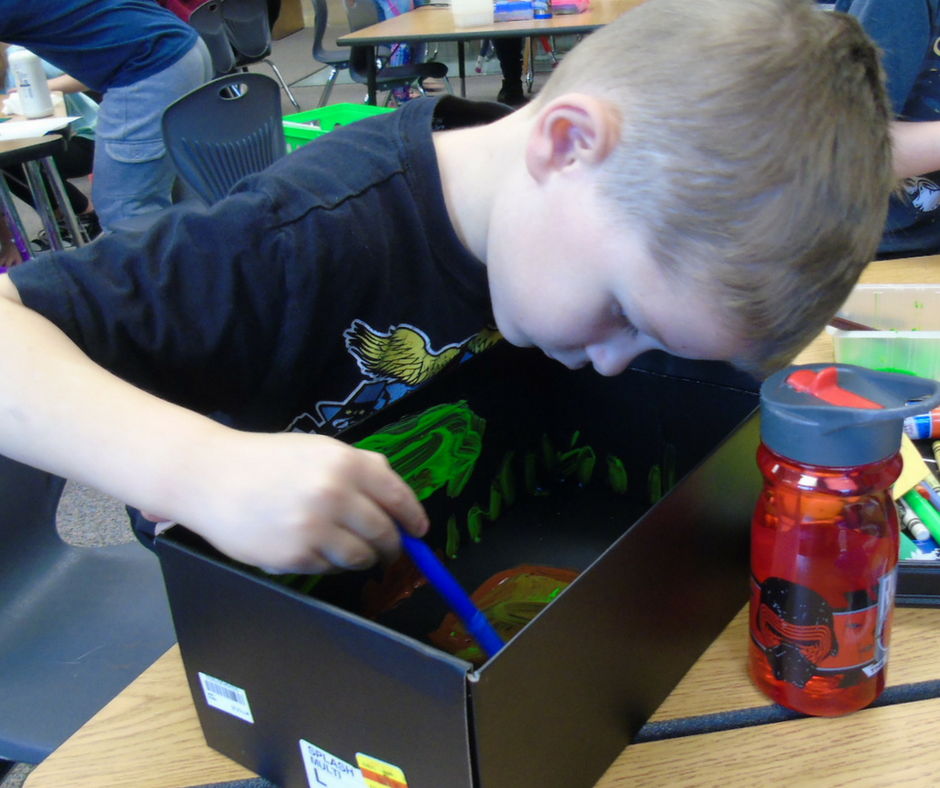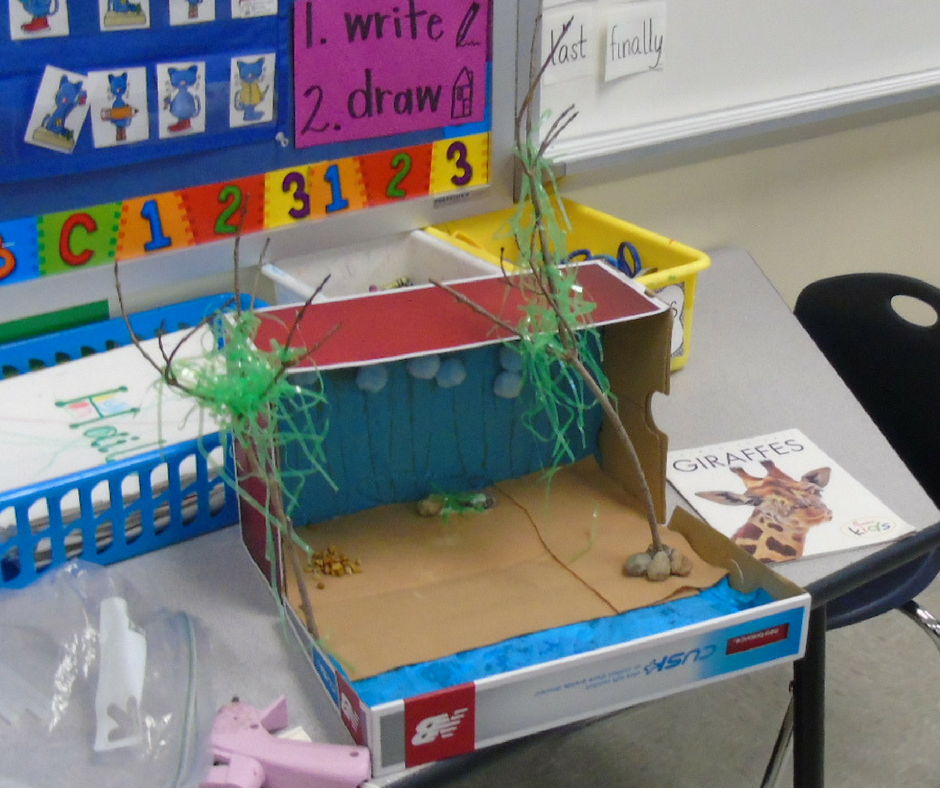 The three kindergarten classes at Cowan Elementary were buzzing with questions and activity while learning about animal habitats.
"Can I draw a fish?"
"The lemur eats fruits and bugs. Can I make a spider?"
"Do you want to see what a Gibbon monkey looks like?"
Students in the classrooms of Courtney Crabtree, Chelsie King, and Sarah Quinn broke into groups led by high school students from a Biology 2 class. They were assigned an animal. Together they created shoebox habitats.
The project was part of a zoological animal unit which included a visit from the Ft. Wayne Zoomobile. To create the habitats, kindergarteners asked questions. With the help of their high school "science buddy," they used the internet to find answers. Students used paint, markers, paper, glue, twigs, cotton and other craft materials to decorate their shoebox. Each habitat included specific details about the animal such as their home and what they ate. A $420 Robert P. Bell Education Grant from The Community Foundation paid for this creative lesson and the supplies needed to create habitats.
The habitats were on display for presentations to other grade levels. During the presentations, students shared what they learned about the animal and their habitat. Kindergarten students also visited the Ft. Wayne Zoo to see the animals they spent time researching.
Give Now
Your gift supports your community and the things you care about. Donate today to make Delaware County a better place today, tomorrow, and always.