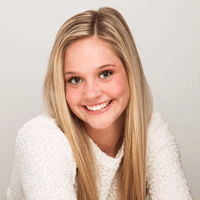 Emma Schuck is the 2020 recipient of the Grace K. Maring Scholarship.
This scholarship is awarded to a Wapahani High School student residing in Perry Township. The recipient may elect to attend any recognized post-high school institution.
Emma plans to attend Ball State University to study nursing. She is the daughter of Mike and Tammy Schuck.