FIGHTING FOR YOUTH AND EDUCATION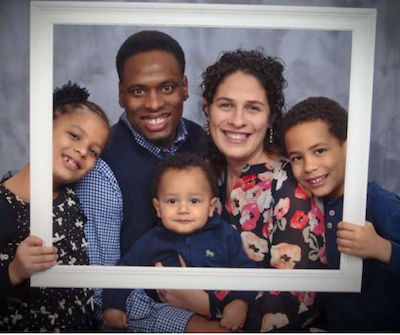 When Dennis Trammell came to Muncie in 2002, he admits that he knew very little about the city. A Chicago native, he transferred to Ball State University because he was offered a full scholarship to play basketball, and he couldn't pass up the opportunity. Years later, he and his wife, Beth, are raising their three children in Muncie, and he is heavily involved in the community as the youth sports director at the Muncie YMCA. He is a huge advocate for education, youth development, and community enrichment, which is why he takes time out of his busy schedule to volunteer with The Community Foundation as a member of the Lilly Endowment Community Scholarship Committee.
"I was approached about this volunteer opportunity with the Foundation, where I would get to know a lot of high school students looking to go to college and pursue their career," Trammell says. "I would help select students who are awarded the scholarship and who get this amazing opportunity, and I thought being on that committee sounded cool. I think it's very important for kids to take their education seriously."
This program has really opened my understanding of what the Foundation is doing for the community.
As someone who has had a great deal of experience working with the youth in Muncie, Trammell also felt the volunteer opportunity afforded him the chance to share his unique perspective. Before working with the Muncie YMCA, he worked with the Youth Opportunity Center and also the Buley Center, where he was involved with summer programming for youth and teens, after-school programming, and club programming. "I'm a boots-on-the-ground person," he says. "I work with these kids on a daily basis, helping them understand how to be respectful, more disciplined, and to work harder in school. I'm in-tune with their culture, and I think that experience adds another component to the scholarship committee."
Volunteering with the Foundation has not only provided Trammell with the satisfaction of reading applications and helping to select a promising student who will receive the scholarship but it has also expanded his overall perspective of The Community Foundation. "This program has really opened my understanding of what the Foundation is doing for the community," he says. "There are so many other grant opportunities and other scholarships that make it possible for kids to go to college and grow intellectually and personally, and sometimes they wouldn't be able to do it without that financial support. I think it's awesome."
Apply for Scholarships
The Community Foundation offers scholarships for students pursuing post-secondary education. Scholarships are available for high school and college students.