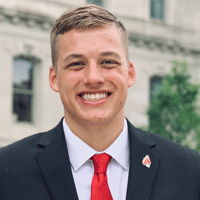 Carter Anderson as the recipient of the 2020 J. Burgess Memorial Scholarship.
This scholarship is awarded to a Ball State University student who is a graduate from a Delaware County high school, and who is obtaining a business degree from the Miller College of Business.
Anderson is majoring in entrepreneurial management.