Volunteer Creates Fund as a Safety-Net for Organization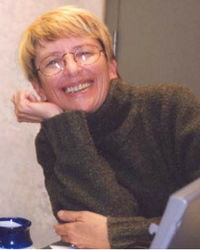 CASA of Delaware County Fund
The CASA of Delaware County Fund was established by Carol Trimmer, who had been a member of the CASA Advisory Board for 13 years and is currently an active volunteer with the organization. CASA, which stands for Court-Appointed Special Advocate, is a function of the county courts and uses trained volunteers to advocate for children in need of services. "I learned from my own experience with the Advisory Board that the program sometimes needed funds above and beyond those appropriated by county government," explains Trimmer, so she wondered, "what if we had a safe and secure fund that could be tapped when the need was really great." Trimmer describes this as her "the light-bulb-moment," leading her to The Foundation.
Trimmer has served on many boards. She also worked for Congressman Phil Sharp and Indiana Public Radio at Ball State. "As community liaison for IPR, I came in contact with many people in the community and got to know many organizations in the nonprofit arena," states Trimmer. She and her husband, Joe, feel very connected to the community and want to do what they can to support organizations that benefit the community. They have made Muncie their home since 1968. "My husband and I have been fortunate in our ability to commit to various philanthropies, and doing so seems to be the most natural thing in the world to me."
Thus, knowing the good work that CASA does, Trimmer felt that establishing a CASA Fund was a good idea. "I thought it would be great if the CASA Advisory Board had discretionary monies they could tap into when a need should arise." And, because she "knew and trusted the persons who operate The Community Foundation," she believed that The Foundation was the right place to make this investment.
Trimmer states that "many children throughout Delaware County, not to mention Indiana, are helped by the CASA program," and adds, "I was sure that The Community Foundation is the right vehicle for ensuring that CASA will continue to thrive. It was a 'no-brainer' to invest in The Foundation, especially since many people who I admire have also decided to support The Foundation."