R. Donald and Susan A. Bell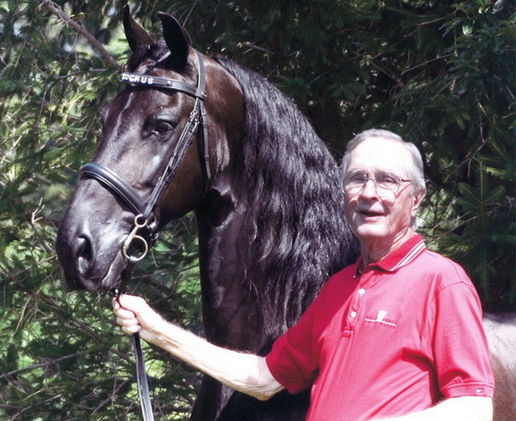 The R. Donald and Susan A. Bell Memorial Fund was created by Donald "Don" and Susan Bell in order to benefit St. Andrew Presbyterian Church. "I really wanted to do more for St. Andrew Church," said Bell. "I want to see the church succeed." This passion to help sustain his church and provide it with a source of continual revenue began Bell's long career of community-minded giving.
As a child born during the Great Depression, Bell learned from an early age the power of money; this knowledge has inspired him to be a positive force in the community through philanthropy. Bell's habit of giving began while he was a young man, when Bell began to consistently tithe to his church. This habit of sacrificial giving set a pattern of committed philanthropy in Bell's life. Having seen the good that can be accomplished through selfless giving, Bell has come to deeply value the intrinsic rewards that come with philanthropy. "My feeling is that if you really want to have fulfilling life, you need to do something beyond yourself, and giving to worthwhile causes is probably the main [way to do that]," said Bell. "…Otherwise,…you are too worried about what's happening to you and not about what's happening to others. You need to give until you feel like you are giving sacrificially."
Bell, a former employee of The Community Foundation, chose to give back to Delaware County through the Foundation due to his respect for the Foundation donors whom he knew personally. Bell was also confident in the Foundation's ability to achieve the maximum lasting, beneficial outcomes with its assets. "I knew that the funds would be managed appropriately and doled out appropriately with professional money management," said Bell.
Bell's confidence in the Foundation's ability to effectively manage funds has been based on observations made by Bell himself. "The Community Foundation has identified community problems and have set about addressing them." Although Bell knows that continuing to meet increasing financial demands in the community will require increasing unrestricted endowment funds to be created by donors, he is confident that the Foundation will continue to positively impact the Muncie and Delaware county communities in lasting ways.
A former employee of The Community Foundation, Bell has also served in leadership positions and fundraising roles in various community and state organizations. Aside from generously giving his financial resources to these organizations, Bell also gives freely of his time as a volunteer.
Bell's dedication to investing his resources in The Community Foundation and in Delaware County has been a valuable and rewarding experience. "I feel like I've lived a more fulfilling life than I would have otherwise," said Bell. "Maybe that's what life is all about." Bell's funds, which support his church and help to meet current and necessary needs that arise within various other organizations in the community, will continue to achieve his goal of providing continual sources of revenue for these organizations for generations to come.