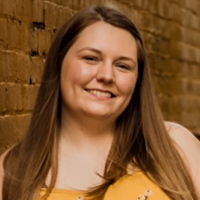 Angela Buck is the recipient of the inaugural eKeeper Systems Unparalleled Excellence Scholarship.
Established by eKeeper Systems and its owner, Dustin Humm, this scholarship is awarded to a graduating student from any Delaware County high school who is in the top 10% of their class and plans to major in science or computer sciences. Consideration is given to a student's leadership and excellence in the areas of academic ability, involvement in arts or athletics, and community involvement.
Buck, a graduate of Muncie Central High School, plans to attend Indiana University to study genetics and Spanish. She is the daughter of Mary Louise and Schuyler Buck.