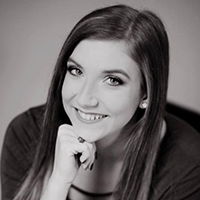 Alexis Huff is a recipient of the 2019 Max V. and Nellie C. Creviston Scholarship.
This four-year renewable scholarship is awarded to graduates of Cowan Jr./Sr. High School who wish to attend a post-high school institution. This scholarship honors Max V. Creviston and Nellie Catharine Creviston. Max and seven of his siblings, along with many of his nieces and nephews graduated from Cowan Jr./Sr. High School.
Alexis, daughter of Joe and Becky Huff, plans to attend Ivy Tech Community College and Ball State University to become a physical therapist assistant and to study exercise science.