A Three-Phase Response to the COVID-19 Pandemic
Updated: 07/20/2020
In order to respond to the COVID-19 pandemic, The Community Foundation has outlined a three-phase approach to grantmaking. These phases may run concurrently and may start and stop during the period of the pandemic and following the pandemic.

Emergency Phase: Addressing the Needs Today
We are staying informed and connected to the community's emergent needs. We are providing funding to vital organizations to ensure they can be effective during the pandemic. During the emergency phase, grants are made rapidly to respond to immediate needs related-to the impact of the pandemic and the related shut-down and reopening of community organizations and businesses.
What has Emergency Response Looked Like So Far?
Between March 20, 2020 and July 1, 2020, The Community Foundation has awarded $72,000 to 40 organizations during 6 phases of grantmaking. Most Emergency Response Grants ranged from $500 to $2,000. These grants were executed through our Strategic Grants Program, funded through the 1924 Community Trust Fund and The Unrestricted Fund of The Community Foundation with gifts from donors and local private foundations being made available for immediate grantmaking.
What comes next for Emergency Response?
Emergency response requests have slowed significantly. As such we are taking our cues from both the nonprofit organizations in our community and Governor Holcomb's Back on Track Indiana reopening plan to shift our focus to recovery. For the near future, The Community Foundation will continue to offer a dedicated application available for requests related directly to our COVID-19 response, with a broad view of recovery. If emergent needs arise in the future as the pandemic continues, we will transition back from recovery to emergency through this application process.
Recovery Phase: Returning to a State of Well-Being
In the recovery phase, we plan to provide support to nonprofits so they may regain control and find their momentum again. We will continue to ensure quality of life and quality of place options remain for all residents that live, work, learn and play in Delaware County as we recover from the pandemic and the recession.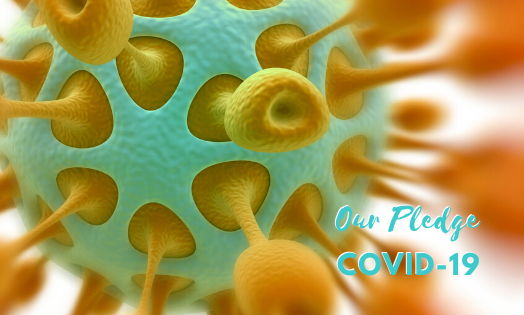 Through the recovery phase, The Community Foundation will work to support organizations in the areas of arts and culture, community betterment, economic development, education, and human services. Through broad grantmaking, the Foundation is poised to create stability in our nonprofit sector. This stability is the reason our residents won't just survive but thrive.
Funding to support the recovery phase will include continuing to offer the dedicated application for our COVID-19 response and grantmaking through our traditional programs including Quarterly Competitive Grants, the Maxon Foundation Fund Grants, the Harry and Janet Kitselman Fund Grants, Robert P. Bell Education Grants, and other competitive grant programs. Additionally, board-directed strategic grants will allow the Foundation to engage in proactive grantmaking related to recovery and support emerging programs that will help our community build back better.
We are asking these committees to look at long-time grantees with fresh eyes as they face new challenges and opportunities related to COVID-19 and the current economic climate. We are also asking these committees to consider out-of-the-box and untested ideas that might help organizations and our community position themselves better for the future. We anticipate for many organizations that recovery may require increased flexibility in grant funding as they plan for the unknown and work through a series of contingency plans.
The Community Foundation is also working closely with funding partners across the community, and beyond, to extend grantmaking through collaborative efforts and by seeking opportunities to attract outside funding to our community. We are exploring alternative ways to maximize our assets to benefit Muncie and Delaware County today, while ensuring we have resources available for the future.
What has Recovery Looked Like So Far?
Quarterly Competitive Grants were awarded in May. Eleven local organizations received $217,716 during the second quarter of 2020. While not all of this grantmaking was considered part of recovery, the grants committee was asked to carefully consider requests in all five broad grantmaking areas of the Foundation – arts and culture, community betterment, economic development, education and human services – to ensure a focus on long-term quality of life for the residents of Muncie and Delaware County.
Additionally, funding has been made available for special initiatives designed to help with recovery across the community. Five nonprofit organizations were awarded legal services fees to work with an attorney specializing in income recovery. The Foundation funded a micro-business restart loan program in partnership with the Innovation Connector and the Small Business Development Center with a focus on women owned and minority owned small businesses. Representatives from 34 school buildings across the county will be able to participate in Mental Health First Aid Training. All public K-12 school districts will have the opportunity to apply for funding related to equitable technology resilience.
What comes next for Recovery?
The Community Foundation is in the earliest stages of our recovery response. During recovery, in addition to offering a dedicated response application, we anticipate that nonprofits will provide the Foundation with their plans and contingency plans and provide updated information as they move forward in the various ways we interact with them in the community including through our grantmaking programs. In response, the Foundation promises grace in understanding all nonprofits have had to adjust due to the pandemic.
RESILIENCE PHASE: CREATING STABILITY FOR THE FUTURE
We encourage nonprofits to find ways to plan, prepare, and strengthen their organizations. We can guide nonprofits to find the resilience and confidence needed to tackle future challenges with strength and sustainability. The Community Foundation, along with community partners, is looking toward a solution to provide resiliency support to organizations across our community. This solution will focus on making our processes more grantee centric as well as incorporating tools and resources to strengthen the operations of nonprofit organizations. More information will be coming soon.
HOW CAN YOU HELP?
You can help respond to the COVID-19 pandemic impact in Delaware County with a gift to The Unrestricted Fund of The Community Foundation. The Unrestricted Fund provides The Community Foundation with the flexibility to respond to Delaware County's most pressing needs.