YMCA and BSU Collaboration leads to one of kind early childhood education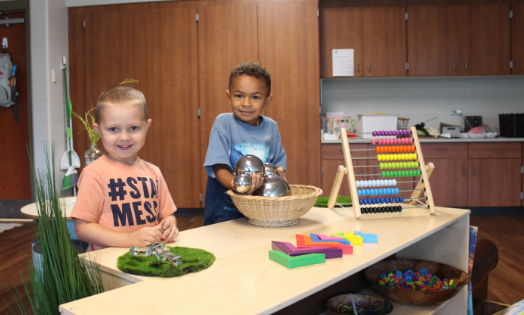 The YMCA of Muncie and Ball State University have partnered to provide a one of a kind opportunity in early childhood education. The newly reimagined Mitchell Early Childhood and Family Center will provide care and education for the youngest citizens in our community. Through this unique partnership, the reinvigorated facility, a former abandoned elementary school, has received a facelift, new equipment made possible through Foundation support, and the chance to once again be an asset.
Mitchell will provide care to almost 200 children while expanding academic and research opportunities for Ball State teachers and teachers-in-training. Using a Reggio inspired style of teaching and learning, a classroom equipped with items to motivate STEM activities and self-led learning allows the children served to learn, grow and thrive.