Planning Ahead: Estate Gifts Continue Donors' Legacies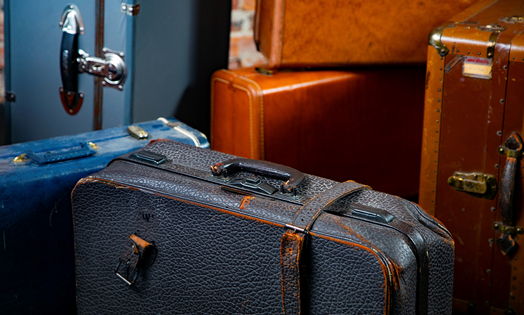 Donors build a relationship with The Community Foundation. They see the impact of the work that we do for Muncie and Delaware County, not just today, but over time. Donors can choose to extend this relationship by joining our Legacy Society.Members of our Legacy Society have shared with us that the Foundation has been included in their estate plans.
This year, gifts realized through estate plans totaled more than $1 million. Some of these gifts were a simple direct dollar amount or percentage of the estate indicated in a will. Working with your professional advisor to include the Foundation in your estate plan in this way is relatively easy.
Other gifts were a little more complicated. Donors put their money to work before it landed at the Foundation. One donor, for example, left an initial gift at her time of death in the early 2000s. With this gift, a fund was established in her name. The rest of her estate was put in to a trust to care for a family member for a set number of years. When that time passed, the remaining assets of the trust came to The Community Foundation to be added to the established fund. The addition tripled the balance and will increase the competitive grants budget by more than $13,000 in 2019 and at greater amounts every year, forever.
The Legacy Society is always open for new members. Talk to someone at the Foundation, or your professional advisor, for more information about leaving a lasting gift in your estate plan.
Legacy Society
Gary W. Addison
Russ and Judy Anderson
Anonymous (4)
Davis and Joan Bahlmann
Kathy A. and Gary W. Bartlett
Robert and Tommye Beavers
Norman E. and Joyce M. Beck
Waldo and Louisa Beebe
Mr. and Mrs. R. Donald Bell
Jean R. Blake
Rob and Mary Brodhead
Jack and Jane Buckles
Betty Jane Clark-Carter
Donald G. and Donna Sue Conner
Gary Dodson and Jill Jereb
Ron and Cheryl Fauquher
Chris French
Connie R. Gregory
Linda S. Gregory
Mr. Julian and Dr. Suzanne Gresham
Charles and Charlotte Hetrick
Dr. and Mrs. Jeff Hiltz
Gregory A. Huffman
Richard D. Hughes
Julianna Jarabak Johnson
Ms. Roni Johnson
Tim L. and Sharon H. Kuzma
Jeff and Beth Lang
Florence "Flo" Lapin
John and Katherine Littler
Dick and Liz Marshall
Dick and Joan McKee
Howard and Erma McVicker
Gary and Lana Merritt
Dr. Fred A. Meyer
Vivian L. Milheim
Dr. Albert O. Miller III
Kenneth R. and Glenda D. Miller
William V. Miller and Annemarie Voss
Jon and Barbara Moll
Bruce and Pat Moore
Erwin C. and Barbara D. Mueller
The Oesterle Family
Jack and Thelma Ann Peckinpaugh
William and Betsy Peckinpaugh
John and Angeline Pruis
Jim and Mary Rosema
Kelly and Joel Shrock
Bill and Julie Skinner
Smith Family Fund
Jeanne and John Smith
Nancy J. Smith
Marilyn and Bob Smitson
Kelly and Donna Stanley
David and Sandra Stocker
Charles V. and Claudia B. Sursa
Mr. and Mrs. David Sursa
Scott M. Terhune
Helen and Leon Towne
Jim and Marilyn Vincent*
Terry and Cheryl Walker
Ted and Sarah Wanthal
Douglas and Katherine White
Marilyn and Earl R. Williams
* denotes new member in 2018
italics denotes deceased in 2018