Choosing a Path: New Fund Continues Life's Work of Helping Others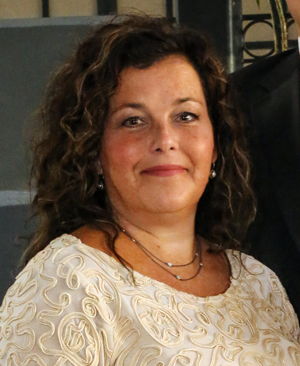 Laura Stanley Keppler wasn't your traditional rule breaker, but she knew when a rule needed broken to help someone in trouble. From leaving the course in the middle of a golf game in order to rescue an injured bird, to teaching her two-year old grandson the words to Bohemian Rhapsody instead of Itsy-Bitsy Spider, Laura lived by the famous wisdom of Katharine Hepburn, "If you obey all the rules, you'll miss all the fun."
Laura began her teaching career at Muncie Community Schools in 1996. She taught at Sutton and Southview elementary schools, and then the Youth Opportunity Center. Her classroom was once again a place where Laura "broke the rules". She regularly gave students who had been told they couldn't succeed the permission they needed to break the rules and succeed anyway.
"It was clear that Laura cared about the kids," said Kelly Stanley, Laura's father. "She felt she could do the most for those children in special circumstances and in need of special attention. That, in part, is what led her to the YOC. We knew she really cared about those kids and really connected with them."
When Laura unexpectedly passed away at the age of 49, her family, friends, students, colleagues, and members of the community were shocked. People flooded Laura's Facebook page with messages about how she made a difference in their lives. Strangers called on Laura's parents, Kelly and Donna Stanley, during her memorial service to share story after story about the way Laura left their lives a little better. Even the employees at
Laura's favorite Taco Bell and Starbucks reached out to share how they looked forward to talking with Laura while she was picking up her order.
"Laura affected a lot of people's lives that we had no idea about," said Donna Stanley. "She clearly made a difference in the lives of the children she worked with, but her passion to help those around her reached so much further."
The Stanleys felt that Laura's desire to help those around her needed to continue. They established the Laura Stanley Keppler Fund, an unrestricted fund, at The Community Foundation to memorialize Laura just a few months after her death in 2018. The fund will make grants that benefit programs and projects in Muncie and Delaware County today, tomorrow, and always. Because the Stanleys made the choice to memorialize Laura with an unrestricted fund, initial gifts to the fund captured dollars from a matching grant from the Lilly Endowment increasing the impact of the fund.
"We hoped to put in place a fund that would perpetuate good things we associate with Laura – especially her interest in helping disadvantaged kids," said Kelly. "Creating a fund in her name is an effective way to do that."
The Laura Stanley Keppler Fund provides the Stanley family and friends of Laura a continued way to give in her memory that will make a lasting impact through grants to deserving nonprofits in Muncie and Delaware County. The fund is already doing just that. The Youth Opportunity Center was awarded a grant during the first quarter of 2019. It was only fitting that the award was partially funded by the inaugural grant from the Laura Stanley Keppler Fund.