Changing Lanes: Gift VII Supports Community Giving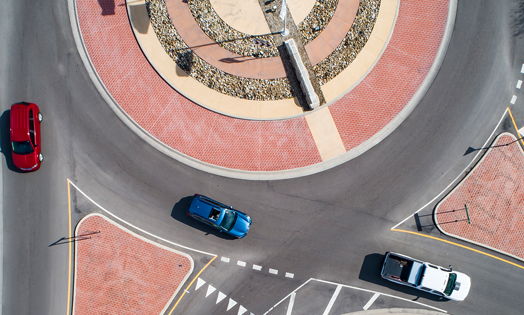 Donors supported The Community Foundation with increased giving this year. Gifts totaled more than $4 million, a high mark in the last decade. The increase in gifts, in part, was due to Lilly Endowment Inc.'s announcement of a matching grant opportunity through their Giving Indiana Funds for Tomorrow (GIFT) initiative. GIFT VII was announced in October. For every unrestricted dollar raised by The Community Foundation, Lilly Endowment would match the gift with two dollars, up to $1 million. Donors stepped up to create and grow named unrestricted funds.
By the end of 2018, six new named unrestricted funds were established to capture the match. More than 150 donors made match-eligible gifts to The Unrestricted Fund of The Community Foundation and other named unrestricted funds. More than 72 percent of the match was met in gifts and pledges.
However, GIFT VII was just one of many reasons the Foundation saw increased giving. In total, 19 new funds were established. Four new scholarship funds were established to support students pursuing post-secondary education. The Successful Schools Fund and the Old National Bank Fund for Muncie Community Schools were both established to support the partnership brought about by state legislation between Ball State University and Muncie Community Schools. Other funds support community organizations across Muncie and Delaware County.
2018 NEW FUNDS
UNRESTRICTED FUNDS
Board of Directors Endowment Fund
Pat and Jane Botts Fund
Gayle and Jeannine Harrold Fund
John C. Kelly and Marcia Ressler Kelly Fund
Laura Stanley Keppler Fund
Wayne E. and Carolyn K. Thomas Fund
SCHOLARSHIP FUNDS
eKeeper Systems Unparalleled Excellence Scholarship Fund
Sue Harris Unsung Hero Scholarship Fund
Rex A. Waldo II Scholarship Fund
Charles L. Whitehair Memorial Scholarship Fund
DESIGNATED FUNDS
Flags of Honor & Exchange Club of Muncie Fund
Muncie Animal Care Fund
Old National Bank Fund for Muncie Community Schools
Sharon & Andrew Seager Fund
Muncie Delaware County
Senior Citizens Center Fund
Successful Schools Fund
David and Mary Jane Sursa Trust Fund
Jay S. Zimmerman Memorial Fund
DONOR ADVISED FUND
Simone Elmore and Ava Elmore Fund